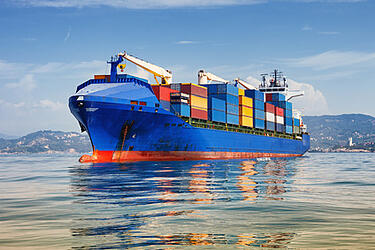 Negotiating ocean marine contracts requires a great deal of expertise and differs greatly from negotiating with other modes of carriage. However, there are a few issues and techniques that should be addressed during negotiations as these issues often result in disputes with carriers and substantial losses to cargo owners.
Negotiating Ocean Marine Contracts
Step 1
Start with negotiating the rate and minimum volume commitment.
Step 2
After the rates are agreed upon, request that the carrier's liability be increased to the Hague-Visby maximum limitation of 667 SDR's per package, which is approximately double the Carriage of Goods by See Act's (COGSA) maximum of $500 per package, or if not shipped in packages, $500 per customary freight unit.
The carrier is paying claims up to those limits for its customers from other nations when goods are destined to non-U.S. ports, so why shouldn't U.S. importers and exporters have the benefit of these higher liability limits?
Step 3
An alternative request is that your cargo be subject to the highest liability limit of any cargo carried on the same vessel as your goods. (As a result of different liability terms in treaties applying between different origin and destination nations, there usually are three or four different liability limits on cargo traveling in the same ship.)
Step 4
Request that whatever liability limits apply on your cargo while on the high seas, they not be extended to inland carriers. (This issue recently cost an Australian shipper over $1 million when dealing with an NVOCC. See the Norfolk Southern Ry. v. Kirby, U.S. Supreme Court decision Nov. 9, 2004, reported in "Supplement No. 1" to Transportation, Logistics and the Law.)
Step 5
Request a greater time within which to report loss or damage if your inspection procedures cannot be completed within three days, as required by ocean carriers' bills of lading.
Step 6
Request the deletion of the clause that relieves the ocean carrier of liability for loss or damage if it results from the carrier's negligent navigation or mismanagement of the ship. This is one of 17 defenses that ocean carriers have under their bills of lading. It is the most unconscionable defense in the law.
Step 7
Request that the ocean carrier's responsibility for your goods continue for the entire period that it has custody of them rather than "tackle-to-tackle" as provided in COGSA.
The carrier's willingness to make these changes in your contract will reveal how the carrier regards your business. Most ocean carriers utilize contracts of adhesion. In essence, this means take-it-or-leave-it. But if your business is important to the carrier and its balance of trade, it should make some of these concessions.