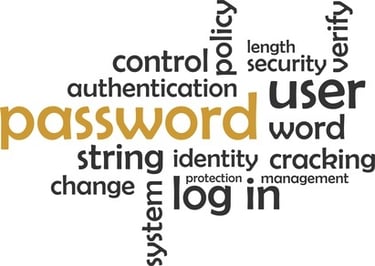 Of life's little annoyances, passwords are right up there with mosquitoes and people who don't silence their cell phones! And, if you use the ACE Portal to file with AESDirect or send the government other information, your ACE password is about to get even more annoying!
Due to policy changes at the U.S. Department of Homeland Security, which is the agency that includes U.S. Customs and Border Protection, passwords are going to get longer and more complex. The next time you are instructed to update your password when logging into ACE you will have to conform to the new policy.
New Password Policy
Must contain at least 12 characters (an increase from eight characters).
Must contain at least two letters.
Must contain a combination of uppercase and lowercase letters and numbers.
Must contain a symbol such as an exclamation point, question mark, or dollar sign.
Must NOT contain your user ID.
Must NOT contain your first or last name.
Must NOT contain any consecutively repeated characters.
Must NOT be the same as your previous password or the reverse of your previous password.
Once you have changed your password, you will need to close all browser sessions and open a new browser window to log in. If you experience any problems logging in with your new password, make sure you don't have any other open browser sessions in the background.
Also note, if you do not login to the ACE Portal for 45 days, your account will be deactivated.
For help with your ACE Portal password, call the ACE Account Service Desk at (866) 530-4172, option 1, or use ace.support@cbp.dhs.gov to email them.