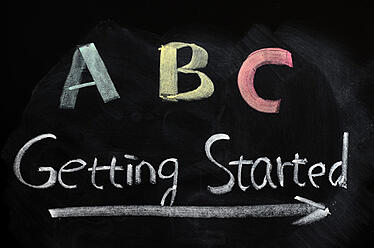 As someone who works with importers of various sizes and with different product mixes, people often ask me what they need to know to start importing.
The first thing I always point out is that U.S. customs regulations continually change. It is every importer's responsibility to stay abreast of these changes.
With that caveat in mind, I would offer the following advice to new importers.
Begin by understanding what U.S. Customs and Border Protection (CBP) wants and requires. There are two CBP publications that should be required reading for all importers:
After you have read these two publications, you will realize that the job of importing, filing your own entries, and keeping abreast of changing regulations is much too big and too critical for your company to do by itself, regardless of the size of your company. So, your next task will be to engage a U.S. Customs Broker if you have not already done so.
Hiring a U.S. Customs Broker
If you have already hired a broker, you will probably want to look at your business arrangement sometime down the road after you have familiarized yourself with the customs regulations.
In addition to engaging a broker to assist you with your customs transactions (for the most part, customs entries), you may wish to locate an independent customs expert such as a consultant, attorney or accounting firm to assist with some of the more technical aspects of your import business.
In many cases, brokers are not fully equipped to understand your business and to advise you on more involved transactions before the fact. For example, you may need to engage an independent customs expert when dealing with prior disclosures (see, What Happens if You Make a Mistake?) and assists (see, What is an Assist?).
Classifying Your Products for Import
You will want to be involved in classifying your own products. As I discussed in a prior article (What's So Important about Classification?), as the importer, you are ultimately responsible for the classification of your own imported products.
You can find help in classifying your products in the CBP publication, What Every Member of the Trade Community Should Know About: Tariff Classification. You will also need your own set of the Harmonized Tariff Schedule of the United States (HTSUS). You will need to become familiar with the rules for classifying products and with the Tariff Schedule in general.
For more involved classifying, you may need to obtain a copy of the Explanatory Notes to the Harmonized System, on which the HTSUS is based. You will also want to become familiar with researching CBP rulings to see if precedents have already been set for hard-to-classify items.
CBP has recently developed the Customs Rulings Online Search System (CROSS) for searching classification rulings.
You need to be aware that all the CBP Regulations can be found in one place: 19 CFR Parts 1-199. You will eventually need to read the actual regulations governing your import transactions to be sure that you understand what others are telling you.
Import Recordkeeping
You will need to set up a recordkeeping system. This is critical since a CBP investigation can go back at least five years (or more in the case of fraud). You can find recordkeeping guidelines in the Customs publication: Records and Recordkeeping Requirements.
You will need to make sure that your company's internal recordkeeping satisfies CBP's requirements. If it doesn't, your company will have to change to accommodate customs, because CBP is not going to change to accommodate your company!
Once you have followed the advice I've listed above, you will have the basics in place. Please note: These are not optional steps. Reasonable care requires them. CBP does issue penalties on a regular basis, and penalties for non-compliance are generally mitigated when the importer can show that they employed reasonable care.
The time and cost to implement these steps is just part of the cost of doing business as an importer. After they are in place, your company must follow them every day and stay current with any changes in the regulations.