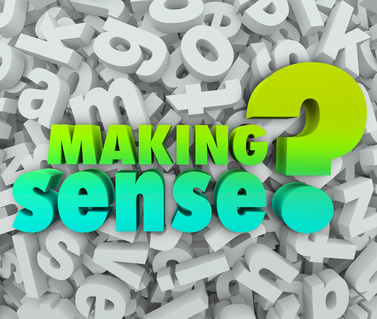 Since U.S. Customs and Border Protection (CBP) announced the Customs-Trade Partnership Against Terrorism (C-TPAT) in November 2001, I have been recommending to importers that they should participate.
This article will give you more information about what C-TPAT is, why you should participate, and how to apply.
The Purpose of C-TPAT
In simplest terms, C-TPAT is a voluntary program in which all participating entities in the import supply chain cooperate with CBP in establishing acceptable security practices in all phases of their operations. By reviewing existing security procedures and implementing enhanced security arrangements, companies will be able to be certified by CBP as C-TPAT members.
As of 2017, more than 11,400 certified partners have been accepted into the program. These include U.S. importers/exporters, U.S./Canada highway carriers, U.S./Mexico highway carriers, rail and sea carriers, licensed U.S. Customs brokers, U.S. marine port authority/terminal operators, U.S. freight consolidators, ocean transportation intermediaries and non‐operating common carriers, Mexican and Canadian manufacturers, and Mexican long‐haul carriers.
The C-TPAT program provides two major benefits for CBP:
On the macro level, the border security of the United States is enhanced. This is the major mission of customs in today's environment.
On the operational level, if a pool of importers, carriers and other transportation entities can be considered to be very low risk, then customs can use the resources they would otherwise use to monitor these importers to enhance their ability to deter terrorism. This allows customs to make the best use of their allotted funds to carry out their mission.
The Benefit of C-TPAT for Importers
Customs notes the following benefits for members:
A reduced number of cargo inspections.
An assigned account manager for your company.
Access to the C-TPAT membership list.
More emphasis on self-policing as opposed to CBP verifications.
Here are the practical effects of membership:
Reduced physical inspections are definitely important. This could save you $500 (or more) per container or shipment!
Your entries will go to the top of the pile.
Reduced document review and non-intrusive inspections can save days in your supply chain.
You are considered a C-TPAT partner as soon as you have applied for certification.
The more C-TPAT partners who participate in your supply chain, the lower the chances that your cargo will be inspected.
C-TPAT membership will be a mitigating factor in the case of potential fines or penalties.
Just as having a corporate Quality Control Program became a prerequisite for participation in many bid processes in the 1980's, C-TPAT membership will become a requirement for transportation service providers in the 2000's.
The cost of certification to importers will be, in most cases, less than the cost of not becoming certified.
It's difficult to estimate what the certification process will cost. Each importer will have to visit the C-TPAT section of the Customs website, review the recommended security arrangements, evaluate the cost of implementing them, and make an evaluation against the practical benefits above. I believe that most importers will be able to easily decide that C-TPAT is worth it!
Once you have made the decision to proceed with C-TPAT Certification, here's what you have to do:
First, review the C-TPAT Minimum Security Criteria for their business entity to determine eligibility for the program.
Next, submit a basic application via the C-TPAT Portal system and to agree to voluntarily participate.
Finally, complete a supply chain security profile. The security profile explains how you are meeting CTPAT's minimum security criteria. In order to do this, you should have already conducted a risk assessment.
Now is definitely the time to evaluate C-TPAT for your company and, in my opinion, submit an application. If your current security processes do not measure up to the recommendations, you will eventually need to change them anyway.
To my way of thinking, the benefits of C-TPAT far surpass the costs at this point in the evolution of Custom's mission.
---
This article was first published in March 2003 and has been updated to include current information, links and formatting.