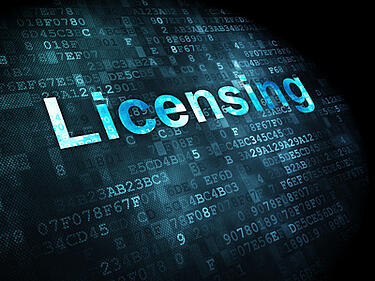 In October 2009, the State Department's Directorate of Defense Trade Controls (DDTC) began accepting electronic export licensing agreements via the D-Trade system. Exporters are still allowed to submit agreements via paper form, but it is estimated that electronic submission will be mandated at some point in 2010.
The use of D-Trade 2 will ultimately speed up the agreement review process by automating the lengthy paper process. (OK, you can stop laughing now! Let's be positive about this new improvement to the D-Trade system.)
For those of you who do not already use D-Trade, you will need to take the leap and make all the significant changes that go along with implementing D-Trade 2 into your operations.
Such changes include signing up for D-Trade 2 (if you've not already done so), obtaining the necessary and required digital certificate(s) from a qualified third party vendor (see DDTC's website), and appropriately assigning personnel to the D-Trade responsibilities for your company. This process, albeit simple, will take some time to complete, so it is wise to get onboard as soon as possible.
While D-Trade 2 can accept electronic agreements such as Technical Assistance Agreements (TAAs), Manufacturing License Agreements (MLAs), and Warehousing & Distribution Agreements (WDAs), you must send them as an attachment to the DSP-5 license application process.
If you are a seasoned ITAR veteran, you will know that a DSP-5 is used for the permanent export of defense hardware and can also be used for the release of some technical information to foreign nationals, plant visits, and similar activities where a TAA or MLA may not be appropriate. Regardless, if you desire to begin electronic submission of a TAA, MLA or WDA, a DSP-5 is your vehicle for submission.
If you have a previous TAA, MLA or WDA that was approved in paper form, you cannot use D-Trade 2 for amendments. Instead, if you desire to amend a previously approved paper agreement, you will need to replace it by submitting a new agreement via electronic submission.
As noted earlier, all electronic agreements will be required beginning in 2010 and, therefore, all existing paper form agreements will need to be replaced. DDTC realizes that this requirement may place a burden on companies, and they are allowing companies affected by this change the option to determine if they want to replace agreements now or wait until the mandate.
If the agreement expires before the mandate is required, companies would be wise to electronically submit agreements prior to the mandate, otherwise they will be required to replace the agreement electronically when mandated.
It is everyone's hope that the new electronic agreement process will provide companies an easier process for license submissions and allow DDTC a faster review and response time. As DDTC makes the conversion, let us all keep in mind that Rome was not built in a day. If we all prepare ourselves for the changes ahead and take a proactive approach by doing as much of the upfront work and pre-planning as possible, the transition will be less bumpy for everyone involved.
For those of you who are reluctant or would like a little extra confidence in making the transition seamless, I would recommend working with a seasoned ITAR professional who will mentor you along the way, and before you know it, you'll be wondering why you didn't make the transition sooner.
Good luck and happy licensing!