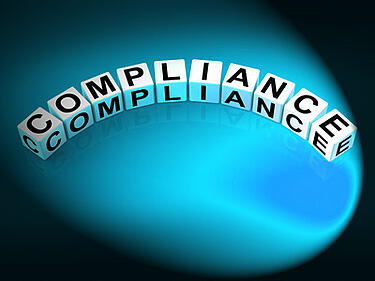 In today's world we must all be extremely diligent in our efforts to ensure that every export transaction is compliant with the applicable regulations, as well as ensure that all parties to an export transaction are aware of the fact that they are bound by United States export laws when exporting merchandise from the U.S.
The consequences of being found in non-compliance with your export transactions will have a significant impact on your ability to conduct transactions in the future as you could be subject to a steep monetary penalty and/or imprisonment.
Within the past few months, several news reports have surfaced regarding individuals and companies receiving hefty fines for being found in non-compliance of applicable laws and regulations governing the exportation of specific merchandise.
Interestingly enough, the most common violation is the exportation or re-exportation of merchandise to the Islamic Republic of Iran by both domestic and foreign companies! Most people should have a good working knowledge of what the do's and don'ts are when it comes to dealing with Iran; no good will come from such an endeavor as things are right now!
---
---
In general, unless licensed by the U.S. Department of the Treasury's Office of Foreign Asset Control (OFAC), nothing may be exported, re-exported, sold or supplied, directly or indirectly, from the U.S. or by a U.S. person, wherever located, to Iran or the Iranian government.
Another surprising violation is the exportation or re-exportation of defense articles, along with commerce controlled electronic devices, to the People's Republic of China. Before conducting any transaction that would involve defense articles or dual-use items, be sure to consult the Bureau of Industry and Security's EAR and the Department of State's International Traffic in Arms Regulations (ITAR).
It is in your best interest to ensure that all of the applicable licenses have been obtained prior to finalizing the transaction. Doing your homework early will pay off greatly rather than finding out after the fact that you have made a huge mistake.
Regardless of who you are conducting business with, it should be your number one priority to ensure that your client is in fact who they say they are. You should obtain a clear understanding of their intended purpose for the merchandise, and you must believe that the intended purpose is legitimate.
When working with any client, be sure that they are well aware of their obligations under the EAR and ITAR as their mistake could easily become a huge problem that you have to deal with!
Now is not the time to become complacent with regard to conducting an export transaction. The federal government is serious about enforcement; you don't want to be the next news report about a violation of export laws and regulations!