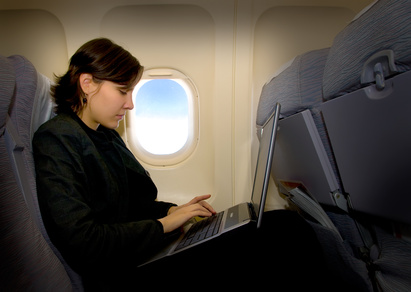 Laptop computeres, like PDAs and cell phones, have become a necessary part of everyday life and virtually impossible to live without, especially when traveling.
I have good news for you trepidacious travelers: there is a license exception for you. Assuming you meet a few basic requirements, you and your PC can go trekking virtually anywhere in the world with only a few exceptions.
License exception BAG (Baggage) authorizes individuals leaving the United States either temporarily or longer term to take to any destination as personal baggage their personal effects, household effects, vehicles, and tools of trade.
Tools of trade include usual and reasonable kinds of quantities of tools, instruments or equipment for use in the trade, occupation, employment, vocation or hobby of the travelers or members of the household.
Your laptop computer qualifies as tools of trade, assuming your laptop contains an encryption commodity and/or software, and I am 100% certain it does. You may export the encryption commodity and/or software to any destination not in Country Group E:1 (Cuba, Iran, North Korea, Sudan, or Syria).
Traveling to any one of these restricted destinations with an encryption item would require the traveler to obtain an export license prior to export from the Bureau of Industry and Security or the Office of Foreign Asset Controls depending upon the actual destination unless another applicable license exception would apply.
In order to utilize license exception BAG the computer must be:
Owned by the individual;
Intended, necessary and appropriate for the use of the individual or members of their immediate family; and
Not intended for sale or other disposal outside of the United States.
Assuming you can meet these few simple requirements, you can be traveling the world with your laptop without concerning yourself with the review and reporting requirements that may apply if you intend to permanently export or re-export a PC outside the United States.
My next article discusses your options for traveling with a company-owned laptop.