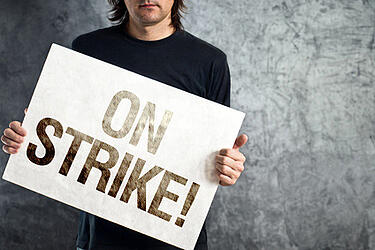 Anti-boycott Compliance refers to the provisions found in Part 760, Restrictive Trade Practices or Boycotts, of the Export Administration Regulations (EAR). This part prohibits U.S. persons from complying with boycotts that are not sanctioned by the United States and that contradict U.S. policy. Although they apply to any boycott not sanctioned by the United States, they were primarily established by Congress to counter the Arab League boycott of Israel.
The premise seems simple enough. However, in actuality deciphering the prohibitions from the exceptions and non-reportable requests can be a complicated task that requires a great deal of attention to detail to ensure compliance.
Anti-boycott Regulations
Part 760 of the EAR is 71 pages of definitions, prohibitions, exceptions to the prohibitions, prohibited evasive conduct, reporting requirements, and non-reportable requests along with 16 separate supplements filled with interpretations of the regulatory requirements. It is loaded with illustrative examples of each type of request to assist the reader in making a determination as to whether or not a specific type of request is either within or outside the scope of the regulatory requirements.
The anti-boycott regulations apply to U.S. persons located in the United States engaged in "interstate or foreign commerce of the United States if they involve the sale, purchase, or transfer of goods or services (including information)" (§760.1(d)) and prohibit U.S. persons from:
Refusing "to do business with or in a boycotted country, business concern of a boycotted country, national or resident of a boycotted country, or with any other person" in compliance with "a requirement or request from or on the behalf of a boycotting country" (15 CFR § 760.2(a)(1));
"Discriminatory actions based upon race, religion, sex, or national origin" (15 CFR § 760.2(b));
"Furnishing information about race, religion, sex, or national origin" (15 CFR § 760.2(c));
"Providing information about business relationships with boycotted countries or blacklisted persons" (15 CFR § 760.2(d));
"Furnishing information about associations with charitable and fraternal organizations" (15 CFR § 760.2(e)); and
"Implementing letters of credit containing prohibited conditions or requirements" (15 CFR § 760.2(f)).
A U.S. person is defined as "any person who is a United States resident or national, including individuals, domestic concerns, and 'controlled in fact' foreign subsidiaries, affiliates or other permanent foreign establishments of domestic concerns" (§760.1(b)).
Anti-boycott Activities
Reading through the recent examples of reportable requests, one notices prohibited and reportable requests can come in many forms through various types of documentation such as contracts, purchase orders, letters of credit, trademark applications, powers of attorney, certificates of origin, or conditions in a tender. Because of this, it is important that not just your trade compliance staff but all departments that may participate or receive documentation relating to bid tenders, purchase orders, contracts and the like, be made aware of these requirements.
Identifying prohibited requests and understanding the difference one word can make in how a request is phrased is essential for ensuring compliance with this part. This is where the attention to detail is required.
To illustrate this point, a request to supply a certificate by the owner, master, charterer or any employee thereof, that a vessel, aircraft, truck or any other mode of transportation is eligible, otherwise eligible, permitted, or allowed to enter, or not restricted from entering, a particular port, country or group of countries pursuant to the laws, rules or regulations of that port, country or group of countries is not a reportable request according to §760.5(a)(5)(viii).
Since that is the case, then why are the two following examples of anti-boycott language considered reportable?
Certificate issued by the owner/master or agent stating that the ship is allowed by Arab authorities to call at Arabian ports.


Certificate issued by the shipping company or its agent testifying that the carrying vessel is allowed to enter the Lebanese port.
Although the two statements are very similar to the non-reportable request, they are not the same. According to the interpretations found in Supplement 1 and 2 of Part 760, when someone other than the vessel's owner, charterer or master provides a statement to this effect it is the same as saying that "he is not doing business with a blacklisted person or is doing business only with non-blacklisted person," both of which are considered prohibited under §760.2(d) and therefore reportable. A failure to identify this small, but important detail in documentation received would result in a violation of the regulation.
Reporting Anti-boycott Requests
Reportable anti-boycott requests are required to be reported to the Bureau of Industry and Security (BIS) quarterly, and must be kept on file for five years after the receipt of the request. It is also important to note "intent to comply with, further, or support an unsanctioned foreign boycott" is required for a violation of the regulation to occur (15 CFR §760.1(e)(3)). Intent can be implied through a persons' conduct if decisions to do, or not to do, business are made or based on boycott reasons.
Boycott related violations are subject to the same penalty provisions as other violations of the Export Administration Act (EAA). Since the EAA has currently lapsed, the penalty provisions of the International Emergency Economic Powers Enhancement Act (IEEPA) apply.
---
This post was originally published in February 2009 and has been updated to include current information, links and formatting.