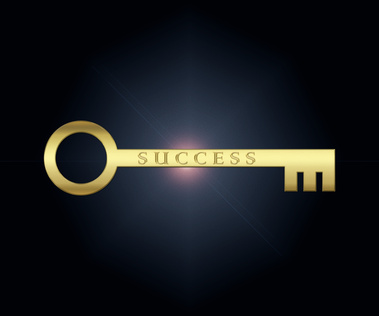 During good economic times and bad, there are always opportunities for U.S. companies to increase sales and enhance their revenues by entering new overseas markets and expanding their exports.
The key to this strategy, of course, is finding which overseas markets offer the best opportunities and then identifying partners and customers for your products and services in those markets.
Fortunately, there is such a key available to U.S. companies through the U.S. Commercial Service called the Gold Key Service.
The Gold Key Service
The Gold Key Service enables your company to make pre-screened and pre-qualified appointments with potential overseas agents, distributors, sales representatives, and strategic business partners. The objective of the service is to reduce the time and money you invest in locating and screening prospective trade partners, so you can do what you do best—manage your company.
There are fees for the Gold Key Service, but the costs are a real bargain for the range and quality of help you receive from this program. The program will prepare you to meet and evaluate prospective overseas partners to enable you to make calculated and well-informed business decisions.
To participate in the Gold Key Service, it's best to find the closest U.S. Commercial Service Office and work closely with a trade specialist.
Initially you need to define your objectives and expectations and provide details on your company, products and services for the Commercial Service trade specialist to customize the program for you. You also have to determine the type of distribution and business method you want to pursue. This becomes a major component of the partner search.
Based on your input, you will receive background and contact information for each potential partner including the size of the company, the number of years the company has been in business, its product or service lines, and their after-sales services, which is especially important if you have a technical product or service.
The Commercial Service trade specialist will provide customized market research and an industry overview in advance of your pre-arranged business meetings. An interim report is usually provided to you for review to ensure that the overseas trade specialist is meeting your expectations.
This briefing with the trade specialist will discuss results of meetings and help you to develop the appropriate follow-up strategies. Frequently, additional services such as transportation, translation, travel logistics, and related matters are available for an additional fee. I have found this aspect of the program to be extremely valuable and a big time saver.
Prior to placing your order for the Gold Key Service, the Commercial Service trade specialist will counsel you regarding program logistics, response time, preparation, and extent of assistance available at the in-country level. The trade specialist serves as your primary point of contact and responds in a timely manner to your inquiries and can participate in conference calls to help ensure that everyone has a complete understanding of your expectations.
The Commercial Service trade specialist will carefully screen the overseas companies to determine the suitability for the GKS service in the intended overseas market. Prior to consummating your order, the Commercial Service trade specialist will contact the relevant overseas trade specialist to notify them of the request and obtain confirmation that they are able to support the request.
To make the most of the GKS, it is importance to fully inform your trade specialist with your expectations and needs by clearly outlining your exporting objectives and defining the ideal partner.
It is good practice to regularly communicate with your local Commercial Service trade specialist as you progress through the process, especially as changes occur. You should feel free at any point to ask questions that seem to always come up in any dynamic decision-making endeavor.
The U. S. Commercial Service is committed to delivering top-quality service. Based on my first-hand experience and numerous export successes, I recommend that you check into the Gold Key Service to see if it is right for you and your company.
---
This article was first published in August 2012 and has been updated to include current information, links and formatting.