The issue of gray marketing affects multiple industries around the globe. This article addresses the harmful effects of gray marketing on original equipment manufacturers (OEMs) and their authorized distributors as well as on their customers. I will also illustrate the driving forces leading to gray marketing and strategic recommendations for proactively dealing with this problem.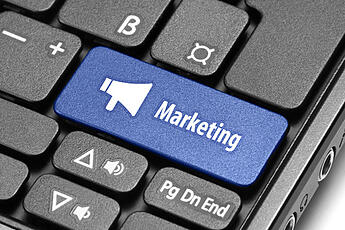 John Deere (Deere & Company) is the world's leading manufacturer of agricultural and forestry equipment; a leading supplier of equipment used in lawn, grounds and turf care; and a major manufacturer of construction equipment. Since its inception in 1837, the company has established a heritage of quality products and services for its customers worldwide.
Company management recently realized that some of their third-party representatives have been selling self-propelled forage harvesters and tele-handlers originally designed for the European market to U.S. dealers, independent retailers, and end-users. The company suddenly realized it is a victim of "gray marketing" or "parallel importation."
The issue of gray marketing affects multiple industries around the globe. This article addresses the harmful effects of gray marketing on original equipment manufacturers (OEMs) and their authorized distributors as well as on their customers. I will also illustrate the driving forces leading to gray marketing and strategic recommendations for proactively dealing with this problem.
Understanding Gray Marketing
Welcome to the global world where gray marketing is not only alive and well, it is flourishing. In the international context, gray marketing or parallel importation refers to the diversion of branded products from authorized distribution channels within a country or importation of such products into another country for sale by independent distributors or brokers without the knowledge of the manufacturers.
Unlike the black market, where contraband and other prohibited goods are traded illegally, in the gray market legal goods are marketed by unauthorized distributor networks normally at prices that are lower than those charged by authorized distributors. Stated differently, gray marketing is a legal, multi-billion dollar industry in which independent distributors purchase branded products from manufacturers or authorized distributors in countries where prices, taxes and the trade margins are lower and sell them in countries where prices and markups are higher.
Brokers who buy goods around the world from manufacturers or authorized dealers to sell them in gray markets typically sell them for 25% to 40% less than imports handled through authorized distribution channels. Gray goods are shipped globally and usually move through multiple tiers before reaching an end user, often supported by worldwide broker networks.
If you have global dreams or if you currently market your products in the international arena, you must realize that the impact of gray marketing is of great strategic importance for you. Your own branded goods may emerge as gray goods where unauthorized distributors will begin to compete for sales with your authorized dealers.
If you are a small-scale manufacturer with a handful of close-knit distributors, gray marketing may not be a particularly worrisome issue. However, as your volume increases and the number of dealers or distributors grows from a few to many, gray marketers could present a formidable challenge for your firm and your authorized distributors.
Driving Forces Supporting Gray Marketing
Opportunities for gray marketing occur when manufacturers use different pricing strategies for branded products in different countries or regional markets. If the price differential is significant, independent distributors or brokers are motivated to acquire the goods in one market and divert them to markets where prices are higher. Many of the successful global brokers use extremely sophisticated databases to develop detailed inventory tracking mechanisms to divert products in global markets with absolute precision.
To implement their positioning strategies for upscale and premium priced products, manufactures often adopt exclusive or selective distribution strategies. The channel members selected for carrying the products in specific country markets enjoy high profit margins and are offered reseller support activities at each level of distribution. If the distributors' margins are disproportionately large relative to the marketing tasks they perform, gray markets will emerge.
In the high-fashion apparel market, for example, an authorized retailer is motivated to acquire excess inventory with every intention of moving the excess to unauthorized dealers and still make a profit because the margins are significantly high.
Unscrupulous distributors and brokers also create gray markets by breaking distribution agreements or misrepresenting discount programs for products. In other words, it isn't just rogue brokers partaking in this activity; some authorized and reputable distributors also participate in the gray market, sometimes to satisfy a market need by selling off excess inventory or products at the end of their life rather than returning them to the OEMs.
OEMs themselves also contribute to the gray marketing problem as sales mangers struggle to meet quotas or year-end sales goals by selling significantly larger quantity of products to authorized dealers than the market can bear and looking the other way when the authorized dealers unload the excess units to discounters or brokers. In addition, the Internet makes it easier for firms operating in gray territory to reach a wide range of customers.
Gray markets also emerge when manufacturers and distributors are unable to synchronize demand and supply in various country markets. In some markets, the quantities sold are creating glut while in others they create shortages. In the event of product shortages in a market, the business-to-business buyers—especially the OEMs—turn to gray marketers for their needs.
Research indicates that many authorized distributors also use the gray market to acquire goods that are in short supply in specific market areas especially when the manufactures is unable to deliver the quantity desired on a just-in-time basis.
Manufacturers suddenly realize that their positioning, pricing and distribution strategies are not generating results because their products begin to appear in the most unlikely and undesirable channels of distribution at deeply discounted prices. In other words, they have lost control over their positioning, pricing and distribution strategies to gray marketers.
Harmful Effects of Gray Marketing
Most countries and regions of the words are influenced by gray marketing activities. The phenomenon is flourishing in Europe, Russia, Poland, the Czech Republic, South Africa, Turkey and Zaire. The markets in the African sub-continent, Asia, Pacific Rim, North and South America, and Europe are all involved.
According to a recent research study conducted by KPMG LLP in cooperation with The Anti-Gray Market Alliance (a group of Information Technology companies based in the United States), the gray market drains about U.S. $40 billion of revenue and $5 million in profit from information technology (IT) treasuries worldwide. Small and medium businesses nationwide are also losing billions in profits annually due to the sale of gray market products, according to the Information Technology Solution Providers Alliance (ITSPA).
Gray marketing affects, but is not limited to, many premium priced goods such as autos, tires and construction equipment, watches, cameras, furs, jewels, liquor, prescription drugs, baby food, upscale clothing and perfumes. Highly technical products such as disc drives, computers and computer chips are also affected by gray market activities.
Many well known brands such as IBM personal computers; Seiko watches; Nikon, Minolta and Olympus cameras; Duracell batteries; Mercedes Benz and BMW; and even Opium, the world's best selling perfume, are affected by gray marketing activities.
Now the question arises, "Who's really hurt by gray marketing?" Customers, channel members and OEMs all feel the harmful affects of gray marketing.
Products and Customers: Products that travel through the gray market may be sold to unwitting consumers who find out only after they have made the purchase that the product is obsolete, includes invalid warranties, was designed for use in countries other than where it was sold, or worse, still contain counterfeit parts. Consumers are denied warranty support and service as well as replacement parts from authorized dealers. If the product bearing a brand name fails to meet customer expectations, customer satisfaction and loyalty suffer leading to an erosion of brand loyalty.
Channel Relationships: The biggest cost of the gray market is its impact on relationship between the members of distribution networks. The authorized distribution networks set up to provide back up, spare parts, repairs and promotional support to customers in their market territories are increasingly under pressure to provide the support to customers even if the products are purchased via gray sources. International consulting firm KPMG estimates that up to 24% of profits in the channel are diverted to gray market brokers.
Corporate Image and Reputation: When premium priced products begin to emerge in gray markets at discounted prices, it distorts the image of brands and the reputation of corporations, which have invested millions of dollars in building brand image. Gray market goods can severely distort local country marketing plans, erode long-term brand images, and eat up costly promotion dollars. The unexpected expansion of gray market imports disrupts forecasting accuracy, pricing strategies, merchandising plans, the positioning statement, and other marketing efforts.
In short, the brokering of branded products by unauthorized channels represents a competitive drain on both the manufacturer and the authorized distribution network. This practice threatens to undermine the integrity of the legitimate sales channels, violates the contractual agreements between manufacturers and their distribution partners, and leads to customer dissatisfaction.
Strategies for Managing Gray Marketing
Obviously, there is no easy solution to the problems associated with gray marketing. Globalization of markets, free-market initiatives and advances in information and communications technologies have opened enormous opportunities for marketers to sell their products around the world. These very factors have also created opportunities for gray marketers.
While it is not possible to stop or ban gray marketing activities, global marketers can adopt strategies to reduce the negative impact of such activities. Provided below are some of the marketing strategies that will help tame the beast.
Product Differentiation: Developing different versions of a product to suit different local tastes, national health and safety rules, packaging requirements, technical standards and income levels for different markets would largely curb the gray market activities. Minolta Camera Company, for example, markets an identical camera in the United States and Japan but it gives it different names and warranties. Porsche makes its cars for the U.S. market more powerful and better equipped in order to reflect the higher price. Of course, this strategy negatively affects the economies of scale and increases the production, inventory and marketing costs, factors that companies must weigh against the opportunity costs associated with gray market activities.
Strategic Pricing: While standardized pricing strategies may not be advisable in the global market for all product categories, manufacturers should be able to reduce the impact of gray marketing activities by reevaluating their pricing and trade discount structure. Narrowing the pricing and discount structure will reduce the incentives for authorized distributors to order excessive inventory with the intent to divert the extra inventory to unauthorized distributors.
Supply Chain Relationships Management: OEMs must conduct due diligence when establishing relationships with distributors. A good starting point is developing a qualification process that spells out the criteria for evaluation of prospective distributors and that defines the distributor's authorized territory as well as expressly denying gray market participation. To discourage participation in the gray market, the OEM must develop close working relationships with authorized distributors and implement viable and transparent supply chain management. Public and not-for-profit companies combating the gray market should not hesitate to flag the review of distributor compliance as a priority issue that demands the full attention of the board's audit committee. Training internal auditors for uncovering gray market activities must be high priority. Instituting formal training programs to educate employees about the perils of the gray market would also be beneficial.
Marketing Communications to Educate the Customers: Marketers must develop appropriate marketing communications program to educate the business-to-business, reseller and end-user customers about the limitations of gray marketers and gray goods. The message communicated must include the warnings that products purchased via the gray market could be obsolete or worn out models with ineffective warranties or be models not designed to meet requirements for use in a specific country.
Environmental Scanning: Some of the indicators for gray market opportunities are price differences between countries, growing inventories, sharp changes in exchange rates, and slowing foreign economies. Manufacturers must monitor these indicators to gauge the impact of gray marketing. At the micro level, keeping track of serial numbers and barcode systems for products would enable manufacturers to track the products from production to delivery. Opportunity costs of gray marketing must be assessed accurately and regularly to make strategic decisions.
Final Words
These are a few simple yet effective ways to combat or manage gray market activities. This article has primarily concentrated on the negative effects of gray marketing. Moreover, no business issue is simply black or white, and gray marketing is no exception.
Many well-informed marketers have realized that gray marketing activities have helped them identify untapped market opportunities, develop and tap new market segments and gather valuable market intelligence. Identifying and monitoring both the negative and positive impact of gray marketing on corporate brands and deciding when to curb such activities and when to leave them alone will keep you ahead of the game.