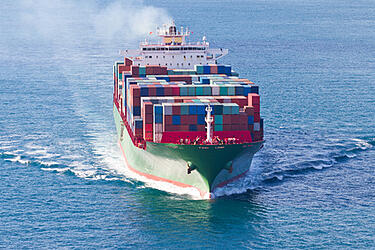 How much does your company import?
Who are your top import vendors?
How much have you imported from each of them?
How much duty did you pay last year?
What are your top five HTS commodity codes by value and country of origin?
What was your company's duty savings from participating in NAFTA?
These seem like simple questions but even the most sophisticated importers may have difficulty answering them. Admit it! Maintaining a database with the level of granularity required to answer these questions would be, well, cost prohibitive, to say the least.
But did you know this detail is available to you, and it is free?
"Get out of town!" say you.
"Truth!" say I.
U.S. Customs and Border Protection (CBP) makes this data available to you through an ACE secure internet portal account.
The Automated Commercial Environment, or ACE, is CBP's commercial trade processing system designed to automate border processing, enhance border security, and foster economic security through lawful international trade and travel. ACE includes a number of features and functions.
The commercial importer will find direct benefit in utilizing two of these features: the ACE Secure Portal and the Periodic Monthly Statement.
---
---
ACE Secure Portal
An ACE portal account permits an importer to review its entry data online in near real time. The account can be structured so that related EINs can be grouped together. User access within an account may also be managed.
The data available to the user of an ACE portal account is similar to the data an importer would see through its ITRAC (importer trade activity) report. See my previous blog post describing ITRAC.
The ACE data, however, is reported in near real time allowing the importer, a carrier, or a customs broker to use the information to manage its operations. ITRAC, on the other hand, provides a static snap shot of historical data.
ACE has been reported to have some data integrity issues during its rollout. Over time these integrity issues are being addressed. Importers discovering any data anomalies would be advised to also obtain a copy of their ITRAC reports.
Periodic Monthly Statement
ACE also permits an importer to participate in the periodic monthly statement program. Under this program, importers are allowed to submit duties on the 15th business day following the month of importation.
Users of the program are finding this allows them, on average, an additional three weeks to make payment. This delay also allows the importer additional time to make corrections on the entry summary. The delay in payment is particularly beneficial to importers with larger duty and fee bills.
Importers do not even need to have an ACE portal account to take advantage of the periodic monthly statement process. If the customs broker they are using has an ACE account, the importer may participate.
Applying for ACE
Application for ACE is simple. An online application form is available at the CBP website.
With the application comes a requirement to control access to the site. The controls are reasonable. Any responsible importer should be able to implement them without difficulty.
Will applying for an account attract undesired scrutiny to my company?
On the contrary! Accessing and analyzing your data is a great method of managing your import program. While it is not a requirement, ACE is a good way of demonstrating to the authorities that you are exercising reasonable care when it comes to customs compliance.
For more information about the ACE program, visit the CBP website.