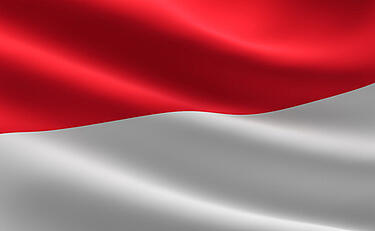 The Republic of Indonesia is the largest and most populous economy in Southeast Asia with 240 million people, making it the fourth largest country in the world.
Located in the heart of the economic growth in Southeast Asia, it is a vast polyglot nation that stretches more than 5,000 kilometers across the equator and is made up of more than 17,000 islands.
Indonesia gained independence from the Dutch on August 17, 1945. More than a decade after the chaotic overthrow of the Suharto dictatorship in 1998, the country seems to have stabilized. With its abundant resources, large productive and young population, and strategic access to the global mobility network, Indonesia is poised to establish itself as one of the leading economies of the world.
In this article I will discuss Indonesia's success story and identify the non-tariff barriers that must be removed for this emerging market to reach its full potential.
An Introduction to Indonesia
Indonesia is the world's third-largest democracy after India and the United States, and a home to the world's largest Muslim population and the richest natural resources. Foreign investment is on the rise in Indonesia, and there are significant improvements in the general investment climate.
Originating from a traditionally agriculture-based economy, Indonesia has shifted a larger portion of its economic activities toward manufacturing and service-oriented industries.
In the past 25 years, Indonesia has steadily liberalized its trade regime and taken a number of important steps to liberalize the economy. Under President Yudhoyono's leadership, the government of Indonesia has adopted a "pro-growth, pro-poor, pro-employment" economy policy.
The plan involves a number of specific initiatives including reforming the country's regulatory framework, attracting continued foreign investment, tackling corruption, and removing artificial economic distortions such as oil subsidies.
The government has eased investment rules in areas including health care, construction, and electricity generation. The government believes that investors planning for long-term returns will invest in Indonesia due to sound macro-economic fundamentals, relatively stable political conditions, moderate interest rate (6.0%), accelerating economic growth, an emerging middle class, and growing wealth.
As a country of 240 million people and growing, the size of the Indonesian domestic consumer market is an alluring attribute for any investor. The core pillars of economic growth are political stability, a young population with a large domestic market, and vast natural resources.
Indonesia is a member of the Association of Southeast Asian Nations (ASEAN), the ASEAN Free Trade AREA (AFTA), the Asia-Pacific Economic Co-operation (APEC) Forum, and the World Trade Organization (WTO) and follows agreements made in each of these multilateral forums.
Economic Growth
After reaching 6.5% growth in 2011, Bank Indonesia has forecast that GDP growth in 2012 in Indonesia will be 6.4%. Indonesia's relatively young population and the government's stimulus policies, as well as a popular program of direct cash transfers to the poor, have kept the country on a growth path.
This growth trend is expected to continue with GDP growth expected to remain steady at around seven percent over the coming years, according to investment bank Morgan Stanley. According to the CIA's The World Factbook, Indonesia's GDP per capita measured by purchasing power parity has risen from $4,300 in 2009 to $4,700 in 2011.
While all income groups have benefited from Indonesia's accelerated growth, the middle class has enjoyed the most rapid advances in terms of spending increases and quality of life improvements, and this group has increased demand for a range of consumer categories from home electronics and appliances to health and beauty products.
Under the right economic and political conditions, Indonesia has the ability to migrate from an emerging economy to an advanced economy.
Investor Confidence in Indonesia
Indonesia is not only a growing market but also one of the most promising investment destinations in the coming decades. Foreign direct investment, which was held in check for years after the 1997 economic crisis in Asia, is also returning.
Having previously been overlooked in favor of other countries in Asia such as India and China, Indonesia is now hard to ignore. In 1996, the Indonesian government issued a deregulation package that simplified the tariff structure, reduced overall tariff levels, removed restrictions, and replaced many non-tariff barriers.
As the CIA's The World Factbook reports, key global export partners include Japan, China, the U.S., Singapore, South Korea, India, and Malaysia (in that order) with total exports in 2011 to the tune of $208.9 billion. Import partners include China, Singapore, Japan, the U.S., Malaysia, South Korea, and Thailand (in that order) with total imports of $172.1 billion.
An estimated 400 Australian firms operate in Indonesia in a range of sectors, including mining, construction, finance and banking, food and beverages, and transport. There have been multiple two-way ministerial visits between Australia and Indonesia since September 2007.
Investment Opportunities
Investment opportunities are ripe in all sectors ranging from infrastructure to manufacturing and services. Indonesia's large domestic market and rising income per capita makes the country a compelling investment destination for consumer goods manufacturers. Government policies privatizing many state owned enterprises, dismantling monopolies, and liberalizing regulations regarding foreign direct investment have laid the foundations for future growth.
Growing sectors such as mining, transportation and telecommunications in Indonesia continues to attract high levels of foreign direct investment. Indonesia enjoyed a 60% annual increase to $17 billion in 2010 and to $19 billion in 2011. In the first quarter of 2012, foreign direct investment reached $5.6 billion, which was 30% higher than the previous quarter.
Opportunities clearly exist, although challenges remain.
Indonesia's Value Proposition
Indonesia has come a long way from a poor, authoritarian country to a modern democracy with a vibrant economy. The country has undergone a political transformation since the upheaval of 1998 that saw the fall of General Suharto after 30 years of authoritarian rule and a collapse of the Rupiah. U.S. government officials, scholars on Indonesia, and human rights activists widely praise Indonesia for successfully transitioning to democracy.
The country's value proposition reflects its diverse and abundant natural resources, favorable demographics, sophisticated financial sector, technology infrastructure, and modern retailing infrastructure.
Natural Resources
Indonesia is endowed with diverse and abundant renewable (agriculture) and non-renewable (mining and minerals) natural resources. It is one of the largest producers of steel, natural rubber, coal, palm oil, timber, cocoa, and tin. In energy and mining, Indonesia is the world's leading thermal coal exporter and home to vast deposits of precious metals such as gold, silver and copper.
The country also has the world's richest reservoirs of underground steam and hot water used to make geothermal power. Hundreds of volcanoes bring heat from the earth's core close to the surface, leading some scientists to estimate that Indonesia could generate more than 28,000 megawatts of power per year.
Companies including India's Tata Group, Chevron Corporation, CVZ, and General Electric are eager to invest in Indonesia's geothermal potential, which stems from the same seismic forces that curse the Indonesian archipelago with volcanoes, earthquakes and tidal waves.
Favorable Demographics
Indonesia's lower-middle-income population continue to realize their consumer aspirations off the back of expanding consumer credit and rising incomes. Their GDP per capita reached $4,200 at purchasing power parity by the end of 2010. A growing middle class that is poised to reach 150 million people by 2014 is opening up the scale and scope of the consumer market.
More than 50% of the population is below the age of 30, is highly adaptive to new technology, and has a low dependency ratio among its workforce. In 2010, 53% of Indonesia's population lived in urban areas. It is predicted that by 2025, the population in urban areas will reach 65%. Approximately 65% of Indonesia's population of 240 million constitutes a labor force that is available at a cost that is lower than that of China and Vietnam.
Sophisticated Financial Sector
The liberalization of rules on foreign ownership allowing up to 99% ownership in the finance sector in the past decade has encouraged foreign players to enter the market with 10 majority foreign owned banks including HSBC, ANZ and Rabobank as well as 28 foreign joint venture banks.
Indonesia was the pioneer in commercial micro finance in Southeast Asia. The state-owned bank BRI began micro lending facilities in 1978 and had outstanding micro loans valued at $7.4 billion at the end of 2010.
The consumer lending side is where Shariah banks have been the most successful in the past. Consumer financing made up 32.4% of all the Shariah compliant loans issued in 2010, according to Bank Indonesia. Auto financing, in particular, is increasingly popular with approximately 80% of all car purchases in Indonesia being made through loans.
Technology Infrastructure
The Indonesian government has targeted the development of the National Broadband Network for the period 2010-2015. This is in line with the 2009 World Bank study that states that for developing countries, every 10% increase in broadband penetration can enhance economic growth by 1.38%. Currently, except for Maluku and Papua, all major cities in Java and other main islands have been connected by fiber-optic network.
Modern Retailing Sector
Indonesia's modern retail sector holds huge potential for future growth, particularly in the hypermarket sector as well as department stores and specialty outlets. Supermarkets have appeared in major urban centers in Indonesia during the past three decades. At the onset of the liberalization of the retail sector in 1998, foreign supermarket operations began entering the country, sparking a fierce competition with local operators.
Since 1998, foreign companies have been allowed to enter Indonesia's retailing sector. Modern retailers including French multinational retailer Carrefour, Dairy Farm Group, Makro, Matahari, Ranch Market, Lottemart, Sogo, and Food Hall are expanding rapidly. The modern retail sector now accounts for approximately 40% of the sector's sales.
In Jakarta, at the center of the capital, the huge Grand Indonesia mall opened in 2007 and expanded during the global downturn, adding theme areas with mockups of New York, Japan, the Arabian Peninsula, and Paris, complete with a miniature spinning Moulin Rouge windmill.
While Indonesia offers an attractive value proposition, it has not reached its full potential due to significant non-tariff barriers. These barriers can be classified as regulatory, environmental and operational.
Non-Tariff Barriers: Regulatory and Environmental
Compared to most developing country standards, Indonesia is a low-tariff country and has been rather successfully implementing its tariff liberalization program. Since the recent global financial crisis, however, new non-tariff barriers have emerged that make doing business in this country more difficult.
These non-tariff barriers include, but are not limited to, inadequate infrastructure, corruption, a complex regulatory environment, and unequal resource distribution among regions.
Complex Regulatory Environment
Indonesia has a complex regulatory and legal environment that leads many foreign and domestic companies to avoid the justice system. Companies are often advised by legal experts to resolve disputes through arbitration outside Indonesia. That is because the Indonesian judicial system operates irregularly and opaquely.
In the World Bank's Doing Business survey in 2012, Indonesia is ranked 129th out of 183 countries, with particularly high scores (implying greater difficulty) in the areas of starting a business, getting electricity, enforcing contracts, and resolving insolvency.
---
---
The Indonesian government ruled in April 2012 that foreign investors must divest themselves of 51% of ownership in local mines to local entities by the tenth year of operation. The government also announced that it will ban the export of raw materials including copper, iron, nickel and bauxite by 2014.
Corruption and Bribery
Potential and current investors point at corruption, red tape, and an uncertain legal environment as the main challenges for conducting business in the country. Companies continue to be concerned about concessions based on personal relationships and demands for irregular fees to obtain government contracts, permits or licenses.
Bribery typically occurs during licensing procedures, as the level of bribes is positively correlated to the number of business licenses a company must obtain in order to comply with regulations.
Local Content Requirements
Another non-tariff barrier relates to local content requirements for component parts in the manufacturing sector. Component part producers in Indonesia, however, continue to produce less sophisticated and lower quality products.
This barrier forces the foreign manufacturers to establish manufacturing of component parts in Indonesia. However, the high rate of investment needed to establish these facilities, combined with the atmosphere of bureaucracy and corruption, make it a challenge.
Intellectual Property Right (IPR) Violations
A study commissioned by the Indonesian Anti-Counterfeiting Society and undertaken by the University of Indonesia's Institute for Economic and Social Research in 2011 states that Indonesia loses $4 billion in potential taxes each year as counterfeit goods flood into the country.
Counterfeiting affects all sectors of the economy, from designer goods to, more worryingly, medicines. Agriculture and healthcare are the two sectors of the economy that are most affected by counterfeiting with 15% of pesticides and 16% of medicines being counterfeit.
The impact of counterfeiting is not limited to lost tax revenue. The study estimates that during the last eight years 174,000 people have lost their jobs because of counterfeit goods.
Unemployment and Poverty
The lack of a connection between education and industry in the past has led to high rates of youth unemployment. The World Bank noted that the country's youth unemployment is five-times higher than the regional average. In January 2010 the official figure stood at 68,000 unemployed graduates out of the 350,000 graduates created every year.
About 15% of the population lives below the country's official poverty line of around $1 a day, but advocates for the poor say the percentage would be larger if Indonesia set the bar a little higher, say, at $1.25. Relatively sluggish growth in labor-intensive industries has meant slow progress in curbing unemployment, which is over seven percent.
Threat of Terrorism
The investor community is cautious about investing in Indonesia due to the incidents of several major terrorist attacks in Indonesia, including the October 12, 2002, Bali bombings; the September 9, 2004, bombing of the Australian Embassy in Jakarta; the October 1, 2005, Bali bombings; and the July 17, 2009, bombings of the Ritz-Carlton and Marriott hotels in Jakarta.
While Indonesian authorities have proven highly effective in disrupting terrorist plots and networks, risks of such incidents are very real and have affected manufacturing as well as tourism sectors.
Natural Hazards
Since Indonesia is located between the Pacific Ocean and the Indian Ocean in line with the equator. The country is vulnerable to the El Nino/La Nino phenomenon that includes failures in crop harvests. Natural hazards are also present: occasional floods, severe droughts, tsunamis, earthquakes, volcanoes, and forest fires.
Indonesia contains the most volcanoes of any country in the world. Significant volcanic activity occurs on Java, western Sumatra, the Sunda Islands, Halmahera Island, Sulawesi Island, Sangihe Island, and in the Banda Sea.
Non-Tariff Barriers: Operational
Indonesia is a low-tariff country by developing country standards and has been rather successfully implementing its tariff liberalization program, but since the global financial crisis, new non-tariff barriers have emerged.
Labor Related Problems
Foreign corporations have faced a backlash from local communities in Papua and northern Sumatra as workers often go on strike to push for higher wages and better treatment. Case in point: Under President Suharto, only one trade union was allowed, and its activities were strictly controlled.
The collapse of the Suharto regime in 1998 ushered in a frenzy of trade union activity as repressive regulations were lifted. Instead of dealing with one labor union, employers now have to deal with multiple labor organizations, many of which are in competition with one another for membership. Investors in such an environment often find it difficult to dismiss employees due to confusing regulations and labor laws.
Skilled Labor Shortage
Like many other emerging countries, Indonesia's severe shortage of skilled labor is due to out-migration of skilled workers, an aging workforce, and a lack of capacity to provide training. While the education system has been successful in fulfilling basic requirements like literacy, the universities and colleges in the country are widely considered archaic.
Foreign universities have faced a challenge to set up campuses in the country in obtaining the necessary licenses and have been discouraged by the National Education Law that prohibits foreign owned, for-profit educational institutions.
Declining Manufacturing Base
For Indonesia, manufacturing was the engine for growth in the 1980s and much of 1990s. The average growth of manufacturing in the years preceding the Asian financial crisis was 11.9%. Since then the manufacturing sector has been almost stagnant.
One of the primary reasons for this decline in manufacturing is the substandard infrastructure in Indonesia, which forces transportation costs to go up. Investors are reluctant to invest in infrastructure projects due to lack of legal certainty regarding land ownership and use.
Logistical Problems
Indonesia stretches more than 5,000 kilometers across the equator and includes more than 17,000 islands. This vast size has made the development of an efficient national transport network a challenge.
The country's most populated island, Java, faces huge congestion around its sea ports, which needs to expand and modernize. The road network has failed to keep pace with car purchases in the main urban centers, pressing the need for public transportation.
Jakarta's main port of Tanjung Priok, for example, needs to more than triple its container handling capacity in the next seven years if it is going to keep up with expected growth in Southeast Asia's largest economy.
To remove the logistical bottlenecks, Indonesia will need to spend $70 billion a year on infrastructure alone for the next five years in order to keep economic growth at an annual rate of six to seven percent or higher, according to a global publishing, research and consultancy firm based in Jakarta.
Condition of Social Infrastructure
Indonesia's continuing weakness can be primarily be blamed on its infrastructure, both in terms of social infrastructure such as sewage and electricity transmission as well as transportation. Consistent availability of electricity is one of the main challenges. Periodic blackouts and high costs are obstacles that many producers complain about.
Public transportation is either seriously underdeveloped or completely absent, which leaves the relatively few and poorly maintained roads and highways around the nation unable to cope with the daily volume of cars, truck and motorcycles.
Within the confines of large cities like Jakarta, it is even worse. The roads, while better maintained, cannot handle the volume of cars, mini-buses, and the ubiquitous scooters (over five million of them) that carry workers in from the surrounding countryside.
Such issues serve to undermine Indonesia's strong economic fundamentals, constrain growth, and dampen investor interest.
Retailing Challenge
Traditional markets still account for around 60% of total retail spending throughout the country as modern retail facilities are heavily concentrated in Java. Government regulations to protect traditional retailers can create non-tariff barriers in this industry. As per regulations put in place in 2002, modern retail outlets can only be set up a certain distance from existing traditional markets.
Indonesia: A Country with Significant Untapped Potential
Indonesia is unique in many ways. It is the biggest archipelago in the world, the largest Muslim-majority country, the world's third largest democracy, and a leading exporter of numerous high-value commodities such as palm oil and thermal coal.
Its distinct characteristics are now coupled with political stability, self-reliance, and robust economic growth that saw the country largely shielded from the global economic crisis. Equipped with lessons from previous financial upheavals, the Indonesian economy has withstood the global financial crisis better than many analysts expected.
A 2012 World Economic Outlook report published by the International Monetary Fund illustrates that Indonesia is one of only six countries (along with Brazil, Argentina, India, China and Saudi Arabia) in the G20 that was experiencing growth 2.5% higher than pre-crisis levels.
This country is bursting with geothermal energy that could power its growing economy and set an example for countries looking to develop cleaner energy sources. But confusing government regulations and other hurdles are blocking billions of dollars in potential investments.
Many world institutions and observers have predicted that Indonesia will soon migrate from being an emerging economy to an advanced economy. If the non-tariff barriers identified in this article are removed, foreign direct investment will start flowing into Indonesia and help alleviate issues relating to physical and commercial infrastructure, unemployment among youth, and poverty levels.