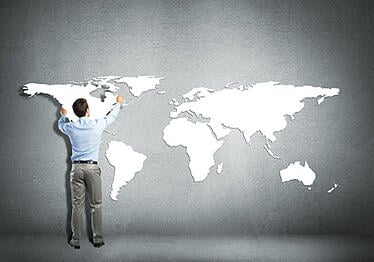 Most of us remember the first time we worked for a truly talented business leader.
For me it was Mike Vasquez, a smart young entrepreneur who had built up a healthcare software company in the Midwestern United States. Mike was one of those genuine leaders with lots of charisma and inspiration. Everyone liked him.
What made it even better was his story.
At age 25 Mike had almost died because of a hospital's mistake and an almost lethal drug interaction. The company he created developed order management software for healthcare providers to automate prescription ordering and checks for potential drug interactions. It all made sense.
The 24 company employees worked hard for Mike because he inspired us and ensured we all knew our roles in the company's success. I was there when the company went public but left before it was eventually sold to 3M Healthcare.
Mike Vasquez may not be a household name like Warren Buffet. But there are hundreds if not thousands of leaders just like Mike all over the United States in various companies. Mike appealed to values shared in the American culture like equality, fairness, hard work, meritocracy and innovation. As a leader, he took employee input, showed that he cared about his staff, and focused mainly on the bigger company vision instead of smaller tasks. It was a complete cultural fit.
Since this company never went international before acquisition, it's interesting to project what Mike might have needed to adjust to be just as successful had the company internationalized on his watch. Here's what internationalizing might have looked like.
Start with Shared International Values
Let's take the German culture, for an example. If Mike's Midwest firm had bought a German company, then Mike would have needed to appeal to some degree to both sets of employees and their respective clients and key suppliers.
It starts with knowing what doesn't have to change. The German and American work cultures share many values, including hard work, honesty and integrity. Both Americans and Germans expect someone's words and actions to consistently match in order to earn trust.
Learn the Differences
There are many differences Mike would need to navigate in order to be successful leading both sides of the company. Here are a few examples.
Germans generally don't trust leaders who are salesmen. Yet Mike's ability to sell his company and products are part of what made him a success in the U.S. Mike relied on his abilities to inspire (sell ideas) to staff in order to get higher productivity. This would likely raise some suspicions among the Germans. "Why is he trying to sell us? What is he hiding from us?" This approach doesn't always seem sincere to Germans.


In Germany leaders tend to be more focused on the details than their American counterparts. Mike was not a detail-oriented person, so he would have needed to find ways to compensate.


While Mike did not require detailed financial reporting, the newly public company had heavy requirements. Germans are not used to this amount of reporting requirements. They consider it a distraction from work. This would need to be balanced between the American headquarters and the German subsidiary.
An International Balancing Act
The example of Mike Vasquez and a German acquisition is relatively simple. What happens in companies where there are many international subsidiaries and multinationals working together? How would a leader, particularly one from the U.S., be effective?
The truth is, it's a balancing act. Some American leadership qualities are prized elsewhere. Some cultures like our ability to make quick decisions. Others appreciate our directness. But as leaders we all need to watch for cultural clash points so that we avoid being distracted from our ultimate business goals.
I hope you found this article helpful. If you would like to read more about doing business internationally, please visit my site: The International Entrepreneur.