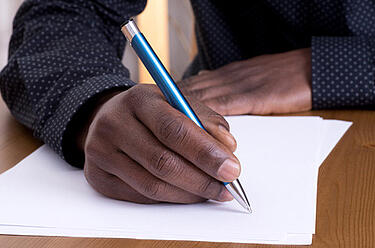 Ignorance is bliss, or so the saying goes. Interestingly, when I looked in my thesaurus under the word ignorant, I did not find the word bliss. Instead I found synonyms such as: Illiterate, Unconscious, Unfamiliar, Unaware, Oblivious and Stupid.
When it comes to ignorance of importing regulations we could add to this list with words such as: Negligent, Costly, Risky and Foolish.
Clearly these are harsh words that none of us would like to use to characterize our companies, our work or ourselves. (Ok, there is this one former boss, but that's another story.)
In contrast we would prefer to view our approach to import compliance using the following terms: Proactive, Literate, Conscious, Familiar, Aware, Knowing and Intelligent.
Regardless of the language used, we all have to start somewhere. How is your company performing when it comes to import regulatory compliance? How do your perceptions stack up with reality?
Take a few moments to score your company's import program using the following questionnaire:
| | | | |
| --- | --- | --- | --- |
| Question | Yes | No | Don't Know |
| Do your import management and staff receive ongoing training? | Y | N | DK |
| Does your import staff have the authority to implement regulatory controls? | Y | N | DK |
| Do all employees involved in the importing process throughout the company know your import policy? (Sourcing, inventory management, purchasing, design, engineering, marketing, finance and logistics?) | Y | N | DK |
| Does an employee in your company assign harmonized tariff codes and communicate them to the customs broker? | Y | N | DK |
| Has your company received classification guidance from Customs in the form of a binding ruling? | Y | N | DK |
| Do you know the actual country of origin of your product? | Y | N | DK |
| If you know the country of origin of your product, is your product properly marked with that country? | Y | N | DK |
| Have you or a representative of your company visited your company's suppliers to observe their manufacturing processes and to validate country of origin? | Y | N | DK |
| Do you retain independent experts such as consultants, attorneys or customhouse brokers to audit your compliance program? | Y | N | DK |
| Is your relationship with your vendor (related, non-related) properly reported to Customs? | Y | N | DK |
| Do you provide supplies, materials, tooling or other engineering assistance to your suppliers? | Y | N | DK |
| Do you reconcile actual shipment information such as classification, valuation and received quantities with the entry summary (CBP form 7501) submitted to Customs? | Y | N | DK |
| Does accounting report all purchase price and receiving variances to the import department even when they are within allowable tolerances? | Y | N | DK |
| Do you properly use duty preference programs or free trade agreements such as NAFTA, GSP, 9801 or 9802? | Y | N | DK |
| Do you have policies and procedures in place for reporting customs entry discrepancies to CBP? | Y | N | DK |
| Do you monitor your compliance rates against Customs data obtained from ACE or ITRAC? | Y | N | DK |
| Do you retain import files and related documents for the required 5-year minimum time? | Y | N | DK |
| Have you updated your import compliance and procedure manual recently? Do you even have a compliance manual? | Y | N | DK |
| Do you have an updated vendor compliance manual? | Y | N | DK |
| Is management committed to and supportive of import regulatory compliance? | Y | N | DK |
| TOTAL | | | |
For each Yes, score 1 point. If you answer, Don't Know or No, score 0 points. Your score reflects your company's level of compliance and indicates where you should be focusing your efforts to enhance compliance.
Evaluate Your Import Compliance Score
19-20—Way to go! To score in this range your company must have a proactive, intelligent, effective import compliance program. You are to be congratulated for the work you have done. Don't get complacent! Remaining compliant means remaining vigilant.
15-18—You are almost there! To score in this range means your company has made a commitment to developing an import compliance program. Despite your efforts your company is still at risk of significant fines and penalties. You need to take immediate measures to bridge the gaps.
10-14—Time to get serious! Obviously your company has done some things right to earn this score. You are also doing quite a few things wrong. More than likely you are experiencing cargo delays and occasional fines and penalties. It is time to take a more conscientious approach to import compliance and raise awareness throughout your organization.
1-9—Out of Control! Your company's lack of controls and commitment to compliant importing practices puts you at great risk of regulatory action. More than likely, your company has already violated a wide range of importing regulations. It is time to take drastic measures or get out of the importing business altogether.
0—Stop Importing! Sorry to say, the words in the first three paragraphs apply to your company's import program.
Take Action!
No matter where you fall on this scale, you should see your score as a call to action. You are no longer unaware of the import compliance opportunities facing your company. You are going to have to make some changes to reduce your compliance risks. Even if you received a top score you realize this applies to you.