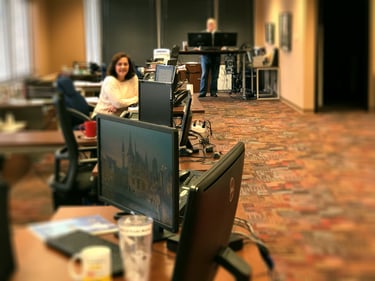 We recently received an email from one of our customers informing us they are considered an essential service and hoping we are available to meet their needs to help keep their business running. Although most of our staff are working from home, Shipping Solutions is still available to meet the needs of the international trade community.
If you need to reach us, an email is the most efficient way to communicate. We are still answering our phone if you prefer to call. However, you may be more likely to get a voice mail message than you normally would. Don't worry, we will get back to you in a timely manner.
Here is a breakdown of the services we continue to provide.
Shipping Solutions Export Software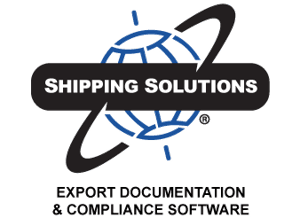 If you are one of our thousands of Shipping Solutions export documentation and compliance software customers, we are still available to answer your questions and help with any problems you might encounter. We are very proud of the high level of customer service we provide, and we are taking steps to ensure we can continue to do so.
Fortunately, the Shipping Solutions software is easy enough to setup and use that it generates few technical support calls. But if you do need to reach us, send an email to support@shipsolutions.com or call (651) 905-1727.
In addition, we have a variety of online support options:
You can watch any of our two dozen different support videos that demonstrate how to set up or use many of the different features included in the software including document creation, electronic export information (EEI) filing through AESDirect, and export compliance tools like restricted party screening, export license determination, and export document determination.
You can download the entire Shipping Solutions User Guide or portions of the guide that provide instructions for particular aspects of the software, such as installing the software, setting it up to import orders from your accounting or ERP software, and connecting it to the UPS and FedEx parcel shipping software.
You can access the Shipping Solutions Help Desk and search for resolutions to issues that other users have submitted.
Learn More about Shipping Solutions
If you are not yet a Shipping Solutions export software user but are actively considering the software, our customer service representatives are still on the job and available to answer your questions. If you haven't yet talked to a representative and you want to learn more about the software, send an email to info@shipsolutions.com or call us at (888) 890-7447.
If your company workforce is more dispersed than ever, it's important to have a system in place to ensure that your export procedures are standardized across your entire operation, you are staying compliant with export regulations, and you are capturing your export information in a single place in case your company ever gets audited.
Now is the perfect time to sign up for a private, online demonstration of the software. We can show you how the software can meet your company's specific needs. Most importantly, there is no obligation.

Electronic Certificates of Origin (eCO)
With the advent of social distancing, many local chambers of commerce are limiting or no longer accepting walk-in traffic needing a stamped certificate of origin for their export. However, the necessity for certificates of origin has not changed in countries that have that requirement.
Fortunately we are still able to accept online applications for a certificate of origin stamped by the American World Trade Chamber of Commerce. The stamped certificates can be delivered electronically or couriered overnight, whichever you prefer. Either way, the certificate complies with the rules, regulations and best practices of international trade.
Registering for the service is absolutely free. Only when your certificate of origin application is approved and issued will you be charged $50 per document ($25 per document for Shipping Solutions Annual Maintenance Program subscribers).
If you have any questions about the eCO service, send an email to info@shipsolutions.com or call us at (888) 890-7447.
Protecting Your Company's Profits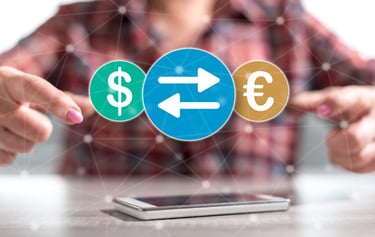 It's more important now than ever to make sure your company protects the profits you gain from your export sales and/or lock in the price you agree to pay for the goods you import. Unfortunately, the current global uncertainty due to the coronavirus is causing giant fluctuations in the markets, including the currency market.
That's why we have partnered with Tempus to allow you to manage that risk by locking in an exchange rate with a foreign currency to ensure your $100,000 sale earns you 100,000 U.S. dollars, or the widgets you are buying for $25,000 actually only costs you 25,000 U.S. dollars.
Beyond just risk management, exporters can often better compete with global competitors by offering prospective international customers the ability to purchase your goods in their own local currency. The easier you make it for your potential customer to buy your products, the more likely they are to do so.
For more information about this important risk-management tool, send an email to info@shipsolutions.com or call (888) 890-7447. Or sign up for a free Foreign Currency Outlook Report.

Free Export-Import Information
We are continuing to publish the International Trade Blog that includes articles on a number of topics related to exporting and importing such as AES, Export Compliance, Export Forms, and Incoterms.
Click on the link above to see a list of the most current blog posts, and an archive of the 700-plus articles we've already published organized by topic. While you're there, sign up to receive our twice-weekly email newsletter that notifies you whenever a new article has been published.
In addition, we have written a number of white papers that provide a more in-depth look at certain export-related topics. You can download these white papers for free.
Finally, we have partnered with a number of different organizations such as NASBITE International to record one-hour webinars on international trade topics. These webinars feature experts in the respective fields who provide easy-to-understand explanations of their respective topics.
Stay Safe
Most importantly, all of us at Shipping Solutions hope you, your family, and your co-workers stay healthy and safe in this unprecedented time. Please reach out and let us know if we can ever be of any assistance.
Be well.