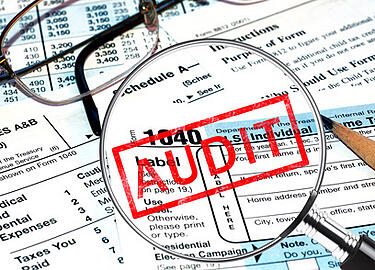 I received the following email. It made my day so much so that I want to share it with you.
I have only redacted the names of the writer and the company and have also omitted the location to maintain the company's confidentiality. The rest is as he wrote it.
---
Hello John,
Don't know if you will remember me since it has been a while since I attended all your seminars here in (...), and we had you out to our facility to give us a couple of presentations on Incoterms and export compliance for our CSR's Sales people.
All I can tell you is, Thank You!!!! Today we had an "informal audit" with two Import Specialists with U.S. Customs and Boarder Protection from the (local) Office. They initially were challenging our claim of Singapore Free Trade on goods that we had imported back in October of last year.
With the help of our Singapore Manufacturing Facility, our International I.T. System, the documentation we assembled for them, and all the knowledge I had acquired from your seminars, we came through with flying colors.
We talked about Net Cost Methods, Tariff Shifts, and Regional Value Content, I drilled down into the manufacturing bills of lading showing the countries of origin for the components and the standard costs for those items. We did the math and only the 12 examples they had questioned all came out between 75 – 85 % Singapore content.
Bottom line, they walked away knowing that (our company) is doing their "due diligence" and knows how to Import and Export!!! Again, without the knowledge from your classes the results may have very well been different with duties owed and penalties galore!!! And by the way, they were VERY impressed with the Certificates of Completion for all the Seminars I have attended from International Business Training and the U.S. Department of Commerce.
Best regards,
Wayne (…)
Import/Export Administrator
---
My response:
Wayne:
Of course I remember you. And THANK YOU for making my day. I don't often get to see the fruits of my labor. Of course the credit really goes to (your company) for recognizing the need to take trade compliance seriously and then acting on it. It is rewarding to know we have done some good work together.
---
The Advantages of Import-Export Training
Admittedly, this article may seem more than a little bit self serving. If that were merely my agenda I wouldn't share Wayne's letter with you. (My wife and family, of course will be getting copies mounted in gilded frames as a reminder of my fabulosity.) The reason I am sharing Wayne's letter with you is that he drives home a point I strive to make in every course I instruct and every article I write. The point is this:
If you are going to play the Import-Export Game, then it pays to inform yourself and to play by the rules.
While this is such a simple message, it is a difficult one to deliver. The message is usually cloaked in the shadowy threats of fines and penalties. Understandably it is received with a certain amount of skepticism. After all, "we haven't been caught yet" is the experience of many companies involved in international trade.
Attempting to demonstrate a return on investment in trade compliance brings on a bout of yawning, eye rolling or derisive laughter.
So it is with gratitude that I thank Wayne for making my point so succinctly for me.
You see, Wayne's company made a modest investment in awareness and onsite training. By doing so, his company avoided a costly and distracting import focused assessment audit, the legal and consulting fees for which would have easily been in the tens of thousands of dollars.
As Wayne points out, his company also avoided paying additional duties and associated fines and penalties. When Ben Franklin said: "An ounce of prevention is worth a pound of cure," he must have been thinking of a situation such as this.
Thanks, Wayne, for sharing your story with me, and for providing a dose of reality from the front lines of trade compliance. Congratulations as well for a happy outcome for your company.