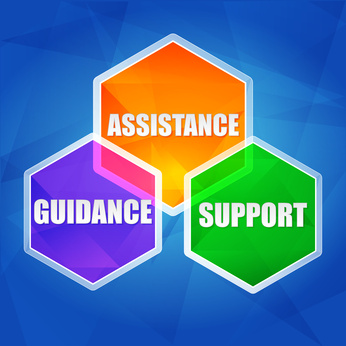 The Minnesota District Export Council (DEC) is a private, non-profit organizations that bring together experienced international business people who provide guidance and assistance in international markets. Members are appointed by the U.S. Secretary of Commerce.
This article profiles the Minnesota DEC based on two interviews: one was with the president of the Minnesota DEC at the time, Edward Hayward, Partner at Oppenheimer, Wolff & Donnelly; the second was with Ryan Kanne, Director of the Minnesota U.S. Export Assistance Center (USEAC) and Executive Secretary of the Minnesota DEC.
The Minnesota District Export Council encourages and supports:
Exports that strengthen individual companies, stimulate U.S. economic growth, and create jobs;
Export expansion activities by working with the U.S. & Foreign Commercial Service offices; and
Opportunities to promote greater export activity at the local level by developing a trade assistance network.
The DEC provides this support by:
Counseling local businesses;
Identifying export financing sources for businesses;
Creating greater export awareness in the local business communities;
Identifying issues that affect export trade and implementation of constructive suggestions or improvement;
Supporting programs and services of U.S. and Foreign Commercial Service offices;
Building local export assistance partnerships with other organizations; and
Promoting international education at the community level.
---
---
Q&A with Mr. Hayward
Q: The DEC is described as a private, non-profit organization, yet it has a strong relationship with the U.S. Department of Commerce. Could you explain the relationship between the U.S. Department of Commerce as a government agency and the DEC as a non-profit organization?
A: It is a 501c3 non-profit organization, a charitable education organization that can receive donations. The private portion comes from the fact that there are professional private volunteers appointed to the DEC.
One way the Minnesota DEC differs from some of the other DECs is that we are located in the business and capital area of Minnesota; therefore, we are close to the Minnesota Trade Office and other organizations that provide services such as workshops on international trade and regulations. In other states the DECs may not be located in the same area as the state government or other organizations focused on international trade. Thus, the Minnesota DEC may have a greater opportunity to collaborate and support other organizations.
The Minnesota DEC has developed an Export Assistance website that focuses on export documentation, regulations, free trade agreements, and links to other resources. It supports initiatives of Minnesota companies and offers networking opportunities with other countries, such as China.
Q: As chairperson of the DEC, could you describe your role on the DEC in working to achieve the goals and objectives the DEC?
A: It is up to the chairperson to ensure that the DEC is organized to provide useful services to accomplish its mission of encouraging exports and advising small to medium size businesses on exporting opportunities, marketing, expanding markets, and programs that are offered by U.S. Export Assistance Center. The chair ensures the DEC remains active and coordinates and collaborates with other organizations to provide counseling and advice to exporters.
Q: How often does the DEC meet?
A: The Minnesota DEC does not have a regularly scheduled meeting; however, the meetings usually occur quarterly or on the occasion of official visitors from the Department of Commerce. We welcome representatives of the Minnesota exporting community to our meetings. In addition, representatives of Congressional offices (U.S. Senate and House of Representatives) are often invited to the meetings.
Q: Who is on the Minnesota DEC, and how did they become DEC members?
A: The current Minnesota DEC has a diverse representation from the Minnesota exporting community; the DEC includes international attorneys, small and medium-sized exporters, consultants, and software developers.
Minnesota DEC membership is open to anyone from this international community. Potential members apply or are recruited by DEC members or by the Minnesota USEAC. All potential DEC members are provided with an application form that they may supplement with a letter identifying their international background and expertise.
All applications are reviewed by the existing board and the Director of the Minnesota USEAC when an opening on the DEC board occurs. The names of individuals who are selected for appointment to the DEC are submitted to the U.S. Secretary of Commerce for appointment. There may be up to 30 DEC members who serve four-year terms.
Q: What other organizations does the DEC partner with?
A: The DEC partners with several organizations and associations that include, but are not limited to, the Minnesota Trade Office, Small Business Administration (SBA), Midwest Global Trade Association, and the U.S. Export Assistance Center in Minnesota.
Q: What is the best way for exporters to reach out to the DEC and ask for assistance?
A: To reach out to the DEC members and their expertise to you as an exporter, contact the U.S. Export Assistance Center; they will refer your question directly to the appropriate person at their office or who is a volunteer on the DEC.
Q: For an exporter seeking assistance from the DEC or its members, what would be a reasonable expectation for assistance in terms of time and/or length of service from one of the DEC members?
A: Information on general legal issues, contracting with foreign parties, assistance on collection payment, export compliance, export documentation, practicalities of freight and shipping, finding distributors, and many other areas can be provided by the DEC and USEAC staff. Generally, the amount time dedicated to an inquiry is an hour.
Q: If I were an exporter who is in need of assistance, how would you recommend that I approach the DEC? Is there an application form or letter that should be written describing my situation?
A: Contact through the DEC, since they have a profile on each representative. Just call or email Ryan Kanne.
Q: Are there DECs in other cities in the U.S.?
A: Yes, they can be found at the U.S. District Export Council website.
Q: Mr. Hayward, could you also describe your current role in international trade at your firm?
A: I am a partner in the firm and advise clients on international transactions relative to trade and investments, on foreign companies dealing the U.S., and U.S. companies venturing abroad, including international litigation in the U.S. and around the globe.
The Minneapolis U.S. Export Assistance Center (USEAC) consists of the U.S. Commercial Service of the U.S. Department of Commerce and the Small Business Administration. The office is located in Minneapolis, Minnesota, and it serves Minnesota's exporters and prospective exporters.
Q&A with Mr. Kanne
Q: You and your staff at the Minneapolis Export Assistance Center are a great team; they have a wide range of experiences and varied backgrounds in international trade. Could you describe some of your team members and their expertise, including yourself?
A: We are information brokers; our specialization is on being information brokers. This means that we work with companies to respond to question they have or go out and assist them in formulating strategies to help them make decisions and presenting options allowing them to act. If you would look at a topic it would be distribution channels in Asia and free trade agreements. All can talk or link with various levels including sales regarding quotations, shipping regarding logistics and documentation questions and the controller or finance on payment terms or instruments.
As information brokers we relate to all the different people and areas including training on export controls, which is what makes our office great. We meet with companies to find out what their needs are or go out and work with them on documentation or qualifying products for NAFTA. Right now there are no fees for their training services; most programs are done by partners such as the Midwest Global Trade Association.
There are more than 100 USEACs across the U.S. that provide a range of services such as the Gold Key Search that helps exporters find agents and distributors overseas. Each USEAC has a variety of expertise, which is dependent on the types of companies that they work with.
Q: There are many changes occurring in international trade. For example, there have been several free trade agreements initiated and formalized by the U.S. in the past few years. Are there other export trends for exporters to monitor?
A: One of the big trends we see at the USEAC relates to marketing and promotion via the internet. As soon as a company has a website they begin receive inquiries from overseas customers regarding their products. Companies are being found instead of finding customers; then they must figure out how to respond.
There are several new Free Trade Agreements (FTAs) that have either been recently implemented or are being initiated, but that is up to the legislative and executive office to pass; once passed the USEAC will work with firms to take advantage of the FTAs.
The USEACs do exchange information between offices. In Brazil, they hire Brazilian nationals; in China they hire Chinese nationals, and they have specific expertise in the marketplace to help exporters be successful in the markets they want to enter.
In the U.S., if someone does not have the expertise they need to answer an exporter's questions, they reach out to the other offices. Within our organization here and overseas, there is a large knowledge database that allows us to search and find others with specific expertise, which is called the DOC Insider. It is the USEAC employee's knowledge repository.