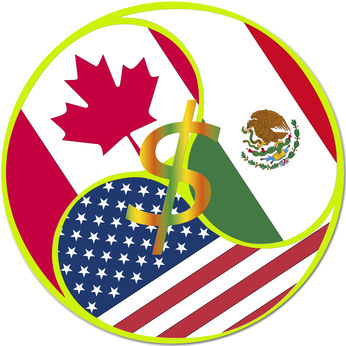 In order to make a claim that goods exported and imported between the United States, Canada and Mexico are eligible for preferential tariff treatment under the North American Free Trade Agreement (NAFTA), the exporter or producer of the goods must complete a NAFTA Certificate of Origin that summarizes this claim.
While the importer of the goods must possess the valid Certificate of Origin when they make their claim, the exporter or producer of the goods must retain their records for a minimum of five years after they sign a certificate. These records include all documentation that they use to help make the determination that the goods qualify under NAFTA.
To verify that these claims for preferential treatment are valid, the NAFTA authorizes the customs administration in the importing country to audit an exporter or producer that executes a Certificate of Origin. These audits can be performed by written questionnaire, telephone, fax, onsite visits, or other means.
---
---
NAFTA Customs Audit Procedures
Typically, a custom's audit will begin with a written questionnaire. If an exporter or producer doesn't provide sufficient information on the questionnaire to make a determination of origin, a customs officer may obtain additional information by undertaking a customs verification visit.
Prior to conducting a verification visit, the customs authority in the importing country must provide written notification of its intention to conduct the visit to the exporter or producer whose premises are to be visited, as well as to the customs administration and the embassy of the NAFTA country in whose territory the visit will occur. Before the visit can be conducted, the exporter or producer whose goods are the subject of a verification visit must grant written consent. It also has the right to designate two observers to be present during the visit.
If an exporter or producer does not consent to the verification visit within 30 days of receiving notification of the proposed visit, the importing country may withdraw preferential NAFTA tariff treatment from the exporter's or producer's goods. The exporter or producer still maintains the right to appeal this determination.
Whether an importing country's customs authority makes a determination by questionnaire, onsite visit, or other means, it must issue a written ruling to the exporter or producer. The exporter or producer can review and appeal this determination in the importing country.
Any confidential business information that is collected during an audit may only be disclosed to authorities that are responsible for the administration and enforcement of determinations of origin and of customs and revenue matters.
---
This article was first published in May 2003 and has been updated to include current information, links and formatting.