Free Webinar:
Export Embargoes and Sanctions

Explained
These economic restrictions can take many different forms. Learn what they mean, how they differ and how they affect export compliance.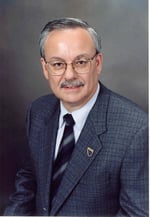 Understanding export controls and staying compliant with regulations has long been a complex issue for exporters. Recent action against Russia has highlighted one aspect that can be especially confusing: embargoes and sanctions. Understanding these types of trade restrictions is essential, because violations can be costly.
Join Robert P. Imbriani during this free, one-hour webinar as he breaks down, in simple terms, the various types and levels of U.S. embargoes and sanctions. Embargoed countries, arms embargoed countries, sanctioned countries and presidential sanctions—maybe you've used these terms interchangeably. He'll explain what they actually mean.
Learn who the controlling agencies are, how to determine what types of export transactions are affected and how to incorporate a review of embargoes and sanctions into your due diligence and compliance procedures.
The program will include an update on the current sanctions against Russia and Belarus.
Who should attend
Anyone responsible for export operations

Management

Sales/marketing

International supervisors and managers
Sponsored by: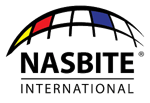 Like what you see? Share Shipping Solutions now.
Watch the Webinar Recording