Free Webinar:
Classifying Your Products for
Importing and Exporting
Understanding the U.S. Harmonized Tariff Schedule and Schedule B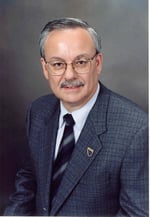 If your company is involved in importing or exporting, you need to know how to properly classify your products under the Harmonized Tariff Schedule of the United States (HTSUS) or the Schedule B. Failure to do so properly can trigger audits, long delays in shipping, and substantial financial penalties.
Join Robert P. Imbriani for this one-hour webinar as he guides you through the Harmonized System so you understand when to use the HTSUS versus Schedule B, how to select the proper codes, and how to use this understanding to take advantage of free trade agreements and potential product modifications that could save your company a substantial amount of money.
What You'll Learn
Understand the Harmonized System and when to use the Harmonized Tariff Schedule or Schedule B.

Master the General Rules of Interpretation, General Notes, and Trade Preference Provisions to correctly classify your imports for advantageous duty rates while avoiding fines and other regulatory compliance problems.

Learn how product modification, trade agreements, and preference programs can reduce duty paid.

Learn how to obtain classification ruling from U.S. Customs and Border Protection or other government agencies.

Learn what tools are out there to assist with your classification process.
Who Should Attend
Importers and exporters and their staff who are involved in purchasing, traffic, logistics, coordination with customs brokers, export document preparation, or EEI filings.

Customs brokerage personnel looking to expand their knowledge.

International freight forwarders seeking a better understanding of the import-export process.
Sponsored by:
.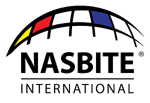 Like what you see? Share Shipping Solutions now.
Watch the Webinar Recording