Free Webinar:
Navigating the
U.S. Foreign Corrupt Practices Act

for Exporters and Importers
Any U.S. company doing business with non-U.S. parties could be at risk for violating the USFCPA.
Wednesday, October 18, at 1 pm EDT | 12pm CDT | 11am MDT | 10am PDT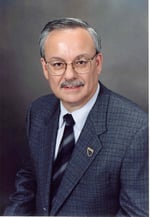 In today's interconnected world, global business opportunities are endless, but so are the compliance challenges. One critical element of global trade compliance is understanding and complying with regulations related to transactions with Foreign Governments and Foreign Government Owned Entities. These regulations can differ significantly from normal business practices you may follow when selling or entering into an agreement in the global marketplace.
During this free, one-hour webinar, our speaker, Robert P. Imbriani, will explain what you need to know about the U.S. Foreign Corrupt Practices Act (USFCPA). Understanding and adhering to USFCPA regulations is non-negotiable—violations have led to years-long prison sentences and fines in the billions of dollars.
How You'll Benefit from This Webinar
Gain an understanding of the intent and scope of the USFCPA.
Learn your company's responsibility for compliance.
Understand how it is related to your agents and representatives.
Provide sales with an understanding of how it relates to their activities.
Learn the requirements for training.
Understand the downside of non-compliance.
And much, much more!
Who Should Attend
Import/Export Managers, Supervisors and Coordinators
Trade Compliance Managers
International Planners and Purchasing Agents
Legal/Contract Administrators
International Traffic and Logistics Managers, Supervisors, and Coordinators
Senior Administrative, Operational, and Finance Executives
Sales Marketing Supervisors and Managers
Like what you see? Share Shipping Solutions now.
Register for the Webinar