Free Webinar
Ask Me Anything:
Export Controls: ITAR and EAR
Are you confused about the differences between ITAR and EAR, or unsure of how these regulations impact your business? This is your chance to get all of your questions answered by an expert.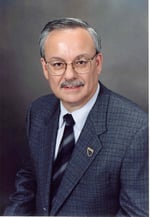 In February, Robert P. Imbriani joined us for the webinar Export Controls: ITAR and EAR. He explained the differences between the International Traffic in Arms and the Export Administration Regulations and helped you understand jurisdiction, classification and licensing.
Now, he's back for a one-hour Ask Me Anything session to answer YOUR questions. These regulations can be complex and can have significant consequences if not followed properly. Don't miss this opportunity to get expert guidance on how to navigate ITAR and EAR.
Who should attend?
Anyone responsible for export compliance
Logistics personnel
Shipping personnel
Purchasing
International supervisors and managers
Sales
Engineering, research and development
Like what you see? Share Shipping Solutions now.
Watch the Webinar