Passages Premium
Here are the latest resources to help you along your international journey. Bookmark this page and come back often as we are regularly adding new content.
Upcoming Live Events
As a Passages Premium subscriber, you get priority access to live webinars. Access is always free to Premium members.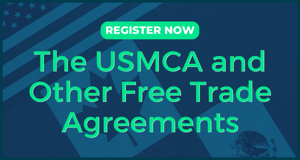 WED., APRIL 19, 2023, 1:00 P.M. EDT
The U.S. is experiencing trade growth and regulatory changes with regards to Free Trade and Tariff Preferences Programs; without a thorough understanding of these programs a company can encounter delays, lost opportunities and additional expenses due to compliance issues.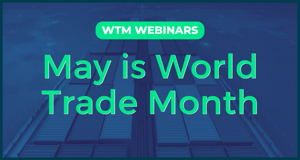 Dozens of Webinars for WTM
World Trade Month begins in May. It's a month that's focused on helping importers and exporters learn more about various aspects of international trade. Federal agencies, state trade offices, area chambers of commerce, World Trade Centers, trade associations and other public and private organizations participate, hosting dozens of events, many of them free and online. Check out the Events Calendar.
International Trade Briefings
Each month we give you a quick update of what's new in international trade that may impact importers and exporters.
A Deeper Look
There's always something new being written about international trade, but sometimes we want to know more. A Deeper Look asks follow-up questions with writers of some of the most interesting articles.
AMA: Ask Me Anything
Here's where we turn the traditional webinar on its head. Instead of listening to a 55-minute presentation that only leaves five minutes for questions, we let our Premium subscribers spend most of an hour asking government officials and industry experts their questions on a particular topic.
Webinars
As a Passages Premium subscriber, you get free access to our library of international trade webinar recordings.