About
Shipping Solutions®
Because other software companies were — and still are — ignoring small and medium-sized companies who export, Shipping Solutions quickly became the #1 selling export documentation software in America.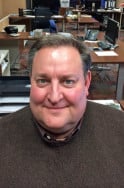 I began the company in May 1995 as an international trading company marketing, selling and shipping children's products from the United States to Japan. In the course of doing business, I became frustrated with the amount of time my staff and I were spending preparing our export documents. After researching the marketplace and discovering that there wasn't an affordable software solution available to small and mid-sized businesses, we created our own software program to automate the export documentation process.
Our freight forwarder loved the forms we were providing along with our shipments, and they began recommending our software to their other clients. After giving away a few copies of the software to our fellow local exporters and getting back very positive feedback, we decided to try to market our software more broadly. Shipping Solutions was born!
Because other software companies were—and still are—ignoring small and medium-sized companies who export (who, by the way, represent 97% of U.S. exporters), Shipping Solutions quickly became the #1 selling export documentation software in America. And that's a claim we can continue to make today.
Since we introduced the first version of Shipping Solutions, we have been continuously working to improve the software. From our very first customer, we have been actively soliciting feedback so we know what new features, which additional forms, and what improvements we can add to the software to make it even better.
Now we have thousands of U.S. and Canadian customers using Shipping Solutions to prepare their export documents easier, faster and cheaper than ever before. If you're one of our current customers, I want to thank you for your business and I'd appreciate your feedback.
Feel free to talk to us anytime by
visiting our contact page
. If you're not yet a Shipping Solutions customer but are interested in learning more about the software, call us at 888-890-7447. We'll do what we can to answer your questions about the software. Thanks for your interest in Shipping Solutions.
I look forward to hearing from you.
Sincerely,
David M. Noah
Founder & President InterMart, Inc.
What our customers say about us
Shipping Solutions has been the best thing to happen to our exporting program. We are able to store unique customer data in a uniform way. No more trying to remember how to fill out every carrier's forms. No more entering and reentering information into multiple locations. Enter it once and be done. The restricted party screening is a great tool. One click and you're done. Shipping Solutions has saved us time, money and aggravation. I would recommend Shipping Solutions to anyone who exports.
Carol L. Wilson
Frontline
We are a small, but rapidly expanding company. Without Shipping Solutions Professional, we'd be lost in a sea of export orders. It helps us process and track our orders so quickly and efficiently, we don't want to be without it! Before we tried to do it all by hand, which cost us a lot of time and errors. Thanks for creating such an essential product!
Dacia Lindner
Diamon - Fusion International
Shipping Solutions is an excellent software package especially for the smaller exporter. The software is user friendly and easily adapted to individual company requirements. The online User Guide is easy to use with step-by-step illustrations of each screen. The Annual Maintenance Program provides users with the latest updates as they become available. The Customer Service Support Team is very responsive in addressing any technical questions.
Leah Kieffer
Brooks Instrument
We purchased your Shipping Solutions and are extremely happy with its capabilities. It's fast and easy to use.
Linda J. Weller
Production Control Units, Inc.