The International Trade Blog
Export Forms
11 Documents Required for Exporting
On: November 27, 2023 | By: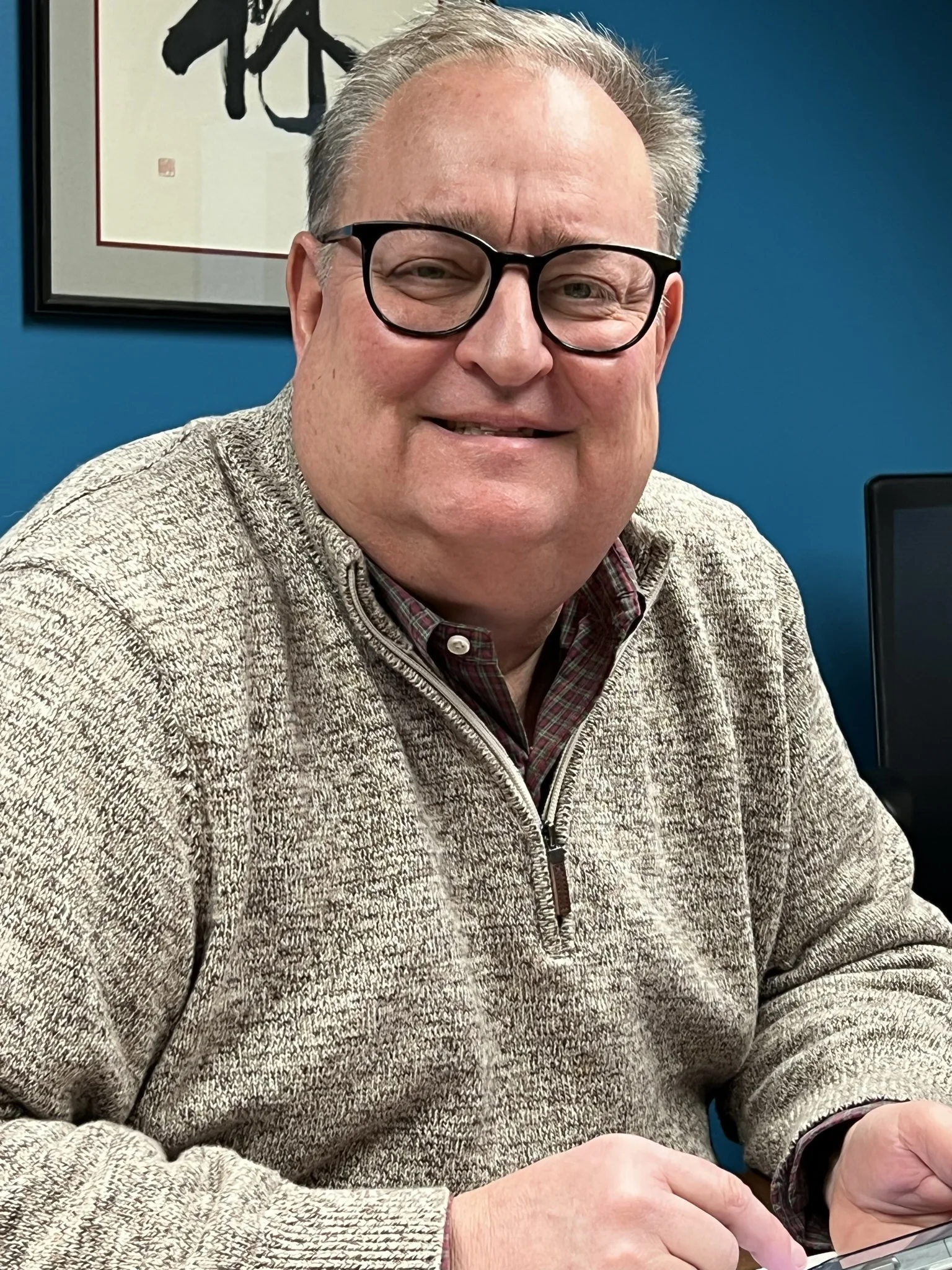 David Noah | 16 min. read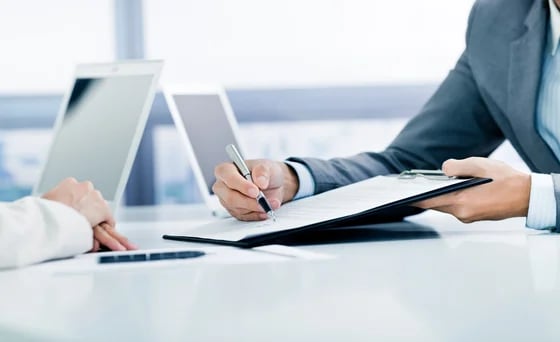 You've heard people talk about how to do the sexy part of exporting—the research, the schmoozing, the travel and all the marketing and sales stuff that people think about when they think about the glamour of international trade.
But what I want to talk about is the not-so-sexy part of exporting: the basic export documents required for international shipping. It's the stuff you need to do—and do correctly—to successfully deliver goods and make money. I'd argue that this not-so-sexy part of exporting is more important than the sexier side but maybe that's just because it's what I've been focusing on for more than 25 years.
With that in mind, here are 11 standard shipping documents for export that you need to understand in order to be successful.
In a typical export exchange, everything starts when you receive an inquiry about one or more of your products. That inquiry may include a request for a quotation.
If the inquiry came from a domestic prospect, you probably have a standard quotation form to use. However, in an international transaction, your quote would be provided as a proforma invoice. That's because your international prospect may need a proforma invoice to arrange for financing, to open a letter of credit, to apply for the proper import licenses and more.
A proforma invoice looks a lot like a commercial invoice, and if you complete it correctly, they will be very similar indeed. A proforma invoice specifies the following:
The buyer and seller in the transaction.
A detailed description of the goods.
The Harmonized System classification of those goods.
The price.
The payment term of the sale, which would typically be expressed as one of the 11 current Incoterms.
The delivery details, including how and where the goods will be delivered and how much that will cost.
The currency used in the quote, whether it's U.S. dollars or some other currency.
Be sure to date your proforma invoice and include an expiration date. There can be a lot of volatility in the export process, so minimize your risk by setting a specific time frame for your quote.
Learn more here: How Does the Proforma Invoice Fit in the Export Process.
What is the difference between an invoice and a proforma invoice?
In an international transaction, a buyer may request a quote in the form of a proforma invoice. A regular invoice, also known as a standard invoice or sales invoice, is typically used in domestic transactions and is issued by a seller to a buyer to request payment for goods or services rendered.
Once you've sent a proforma invoice to your international prospect and received their order, you need to prepare your goods for shipping, including the paperwork that must accompany the goods. Of those documents, the commercial invoice is one of the most important.
The commercial invoice includes most of the details of the entire export transaction, from start to finish.
I often get questions from people who look at this sample commercial invoice and wonder why it looks so different from the invoices their company uses for domestic orders. Keep in mind that the invoices you create from your company's accounting or ERP system are accounting invoices used to get paid, not export invoices.
The commercial invoice may look similar to the proforma invoice you initially sent your customer to serve as a quote, although it should include additional details you didn't know before. For example, once you have the commercial invoice, you probably have an order number, purchase order number or some other customer reference number; you may also have additional banking and payment information.
Make sure to include any relevant marine insurance information and any other details that will ensure prompt delivery of the goods and full payment from your customer.
An export packing list may be more detailed than a packing list or packing slip you provide for your domestic shipments. It may be used in the following ways:
Your freight forwarder may use the information on the packing list to create the bills of lading for the shipment.
A bank may require that a detailed packing list be included in the set of documents you present to get paid under a letter of credit.
Customs officials in the U.S. and the destination country may use the packing list to identify the location of certain packed items they want to examine. It's much better that they know which box to open or pallet to unwrap rather than needing to search the entire shipment.
The packing list identifies items in the shipment and includes the net and gross weight and dimensions of the packages in both U.S. imperial and metric measurements. It identifies any markings that appear on the packages, and any special instructions for ensuring safe delivery of the goods to their final destination.
If cargo is lost or damaged, a packing list is required to file an insurance claim, and it is also used if there is a disagreement between the carrier and the exporter regarding the weight or measurement of the cargo.
Watch the four-minute video (below) or read this blog post to learn how to create a packing list.
Some countries require a certificate of origin to identify in what country the goods originated. These certificates of origin usually need to be signed by some semi-official organization, like a chamber of commerce or a country's consulate office. A certificate of origin may be required even if you've included the country of origin information on your commercial invoice.
Usually a chamber of commerce will charge you a fee to stamp and sign your certificate or require you to be a member of the chamber. You'll need to deliver a completed form to the chamber office where they will stamp and sign it for you.
More and more companies are foregoing the time-consuming process of relying on expensive courier services or taking the time to hand-deliver a certificate of origin to a chamber of commerce for certification and are relying on electronic certificates of origin (eCO) for their shipments. An eCO is often quicker to turn around, allows you the option of delivering the certificate electronically to the importer, and can be registered with the International Chamber of Commerce to provide added credibility.
Country-Specific Certificates
In addition to the generic certificate of origin form, there are also country-specific certificates of origin. The United States currently has signed 14 free trade agreements with 20 different countries in which U.S. goods are eligible for reduced or zero duty rates when imported into those countries. Some free trade agreements, including the United States-Mexico-Canada Agreement (USMCA) and the United States-Central America-Dominican Republic Free Trade Agreement (CAFTA-DR), cover multiple countries, including the U.S. In our article When to Use a Certificate of Origin Form for Your Exports, you'll find links to country-specific certificates.
FAQ: FTA Certificates of Origin
Who may complete the USMCA certificate of origin or other free trade agreement certificates of origin?
Typically, the importer is responsible for claiming preferential duty rates, but the producer or exporter of the goods is the one most likely to know whether or not their goods qualify. Therefore, they are often the party that completes the certificate.
Sometimes called a "Certificate for Export" or "Certificate to Foreign Governments," a Certificate of Free Sale is evidence that goods—such as food items, cosmetics, biologics or medical devices—are legally sold or distributed in the open market, freely without restriction, and approved by the regulatory authorities in the country of origin (the United States).
A Certificate of Free Sale is used when you are registering a new product in a country. You're essentially informing the customs authority in that country, "This is a new thing I'm going to start importing, and here are my support documents that confirm this product(s) is legal to sell in the country of manufacture."
If your international customer requests a Certificate of Free Sale, you can easily apply for a certificate online (there's no cost or obligation for registering).
One of the most important people you will work with in the export process is your freight forwarder, who usually arranges the transport of your goods with a carrier and helps ensure you've taken care of all the details.
Depending on your agreed-upon terms of sale—remember, that's typically the Incoterm you choose—either you hire a freight forwarder to work for you, the exporter, or, in the case of a routed export transaction, the buyer hires a freight forwarder.
Regardless of who hired the forwarder, it's important you provide a Shipper's Letter of Instruction (SLI) with all the information needed to successfully move your goods. (Here are several good reasons why a letter of instruction is necessary.)
I often describe the SLI as a cover memo for your other export paperwork. Depending on whether or not the forwarder works for you, the SLI may include a limited Power of Attorney, providing authority to act on your behalf for this shipment. Learn more about how to fill out an SLI here.
AES Concerns
Depending on who hired the forwarder, the SLI may also grant the forwarder permission to file the export information electronically through the Automated Export System (AES). Most exports valued at more than $2,500 per item must be submitted to customs via AES, which makes filing through AES an important consideration for many exporters.
If the freight forwarder is hired by the buyer, then the forwarder typically does the AES filing. Even if you, as the seller, hire the forwarder, you may pay the forwarder to do the AES filing on your behalf.
In either case, even if you aren't doing the AES filing yourself, you are legally required to provide certain data elements to the forwarder for filing purposes; this is usually done via SLI. As an aside, I strongly believe that you, as the exporter, should almost always be the party that does the AES filing—even in a routed export transaction where the buyer picks a forwarder.
It's simple to file the documents needed for shipping through AES, and doing it yourself gives you more control over the process. More and more of our clients are assuming that responsibility for every export shipment for just that reason—get a step-by-step guide to filing here.
However, I understand that many companies do rely on a freight forwarder for their AES filings, so an accurately completed SLI is very important.
FAQ: Shipper's Letter of Instruction
What is the purpose of the SLI in the NCBFAA format?
The National Customs Brokers and Forwarders Association of America (NCBFAA) is a trade association representing the interests of logistics professionals. If your export shipment requires that you or your agent file through AES, NCBFAA has created a specific version of the SLI that includes the additional information required for a freight forwarder to file on your behalf.
An inland bill of lading is often the first transportation document required for international shipping created for your export. It can be prepared by the inland carrier or you can create it yourself.
It's a contract of carriage between the exporter and the shipper of the goods that states where the goods are going; it also serves as your receipt that the goods have been picked up.
In an international shipment, the inland bill of lading is not typically consigned to the buyer. Instead, it is consigned to the carrier moving the goods internationally or, if not directly to the carrier, to a forwarder, warehouse or some other third party who will consign your goods to the carrier when ready.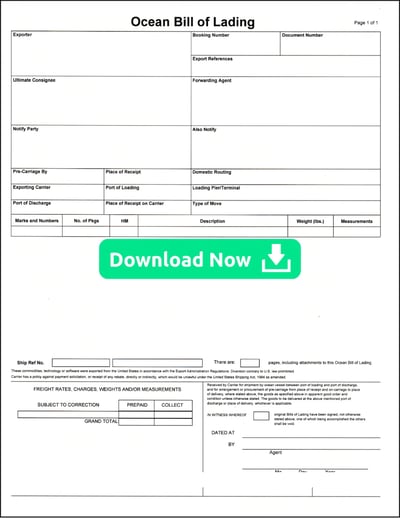 If your goods are shipping by ocean vessel, you'll need an ocean bill of lading. An ocean bill of lading can serve as both a contract of carriage and a document of title for the cargo. There are two types:
Straight Bill of Lading
A straight bill of lading is consigned to a specific consignee and is not negotiable. The consignee takes possession of the goods by presenting a signed, original bill of lading to the carrier.
Negotiable Bill of Lading
A negotiable bill of lading is consigned "to order" or "to order of shipper" and is signed by the shipper and sent to a bank in the buyer's country. The bank holds onto the original bill of lading until the requirements of a documentary collection or a letter of credit have been satisfied.
For a more in-depth overview of different types of bills of lading, see the article What is a Bill of Lading: 3 Things You Need to Know.
Goods shipped on a plane require an air waybill. It is a contract of carriage between the shipper and the carrier that is distributed by the International Air Transport Association (IATA). Unlike an ocean bill of lading, an air waybill cannot be negotiable.
The purpose of an air waybill differs from the purpose of a bill of lading:
An air waybill is a receipt of goods; the carrier or agent sends it in order to show the place of delivery.
A bill of lading is a document of title to goods. It is a receipt by the shipping company with an agreement to deliver the goods at the destination only to the party the bill of lading is consigned to.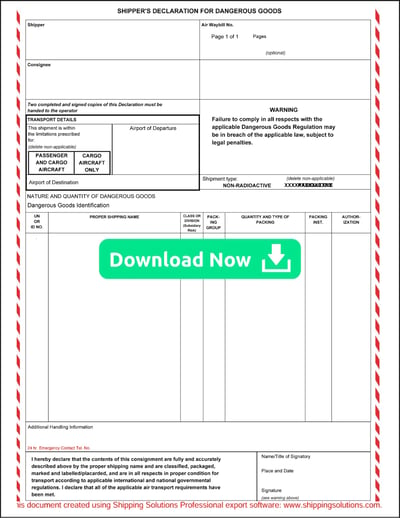 If your products are considered dangerous goods by either the International Air Transport Association (IATA) or the International Maritime Organization (IMO), you need to include the appropriate dangerous goods form with your shipment. Shipping dangerous goods or hazardous materials can be tricky. Before you do it, the appropriate people at your company need to be trained to properly package, label and document these shipments.
The IATA form—the Shipper's Declaration for Dangerous Goods—is required for air shipments. There is a different version of the form for ocean shipments. Again, these forms need to be completed by someone who has been trained to handle dangerous goods shipping.
Learn more about hazardous and dangerous goods in these articles:
A bank draft is an important part of the international sales process for transferring control of the exported goods from the seller in exchange for funds from the buyer. It is often called a documentary collection, because the seller attaches various documents to a bank draft and a cover letter.
Usually the seller's bank will send the bank draft and related documents via the freight forwarder to the buyer's bank or a bank with which it has a relationship in the buyer's country. When the buyer authorizes payment for the goods, the buyer's bank releases the documents to the buyer and transfers the funds to the seller's bank.
The bank draft may or may not include a transmittal letter, which includes details of the bank draft transaction, including the types of additional documents that are included and payment instructions.
Looking for a different form?
I like to refer to these 11 documents as the fundamental exporting documents required for international shipping, but there are dozens more you will encounter at some point or another—and you will be well served to know what they are before you have to complete them. To learn about more than two dozen export forms—plus view and download shipping document samples for free—download our whitepaper: The Beginner's Guide to Export Forms.
---
Like what you read? Subscribe today to the International Trade Blog to get the latest news and tips for exporters and importers delivered to your inbox.
This article was originally published in January 2018. It has been updated to include current information, links and formatting.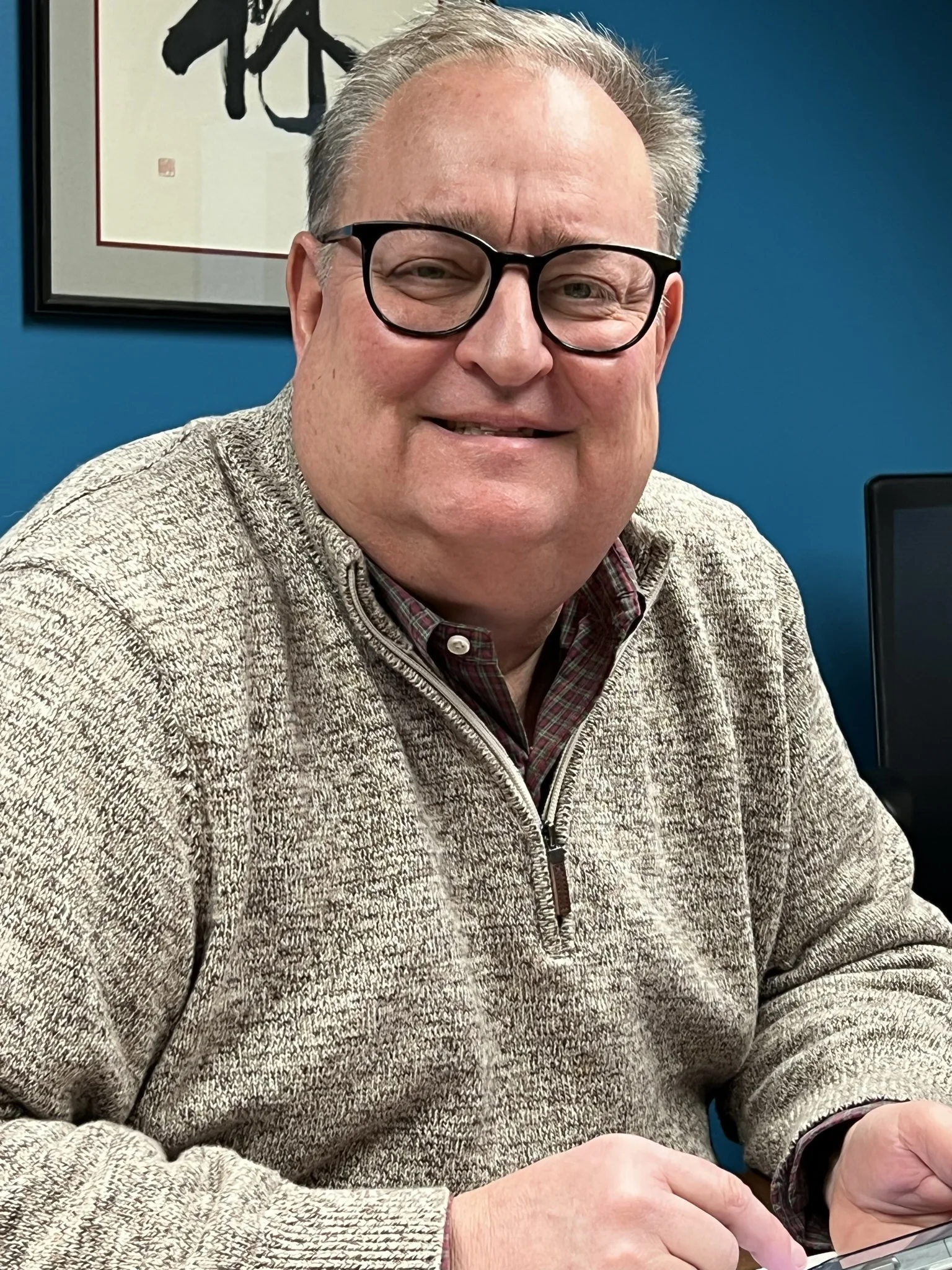 About the Author: David Noah
David Noah is the founder and president of Shipping Solutions, a software company that develops and sells export documentation and compliance software targeted at U.S. companies that export. David is a frequent speaker on export documentation and compliance issues and has published several articles on the topic.