Free Webinar
The
USMCA

and Other Free Trade Agreements
With a solid understanding of how to navigate these programs, exporters can lower costs and increase competitiveness.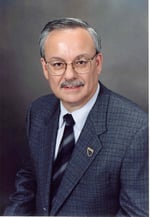 The U.S. is experiencing trade growth and regulatory changes with regards to Free Trade and Tariff Preferences Programs; without a thorough understanding of these programs a company can encounter delays, lost opportunities and additional expenses due to compliance issues.
During this one-hour webinar with Robert P. Imbriani, you'll gain a solid understanding of the principles of the various U.S. trade agreements and be able to help clients understand the programs.
You'll Learn How To:
Increase the competitiveness of exported products by lowering the cost to the foreign customers.
Determine the right FTA or USMCA preference criteria for your products.
Establish the correct country foreign marking.
Navigate with ease through source materials such as Annex 401.
Correctly prepare FTA Certificates of Origin for all eligible exports.
Understand and comply with all record-keeping requirements.
Receive preferential duty treatments for your exports under a FTA.
Employ regional value content to determine eligibility when RVC is an option.
Designate intermediate materials when employing RVC to assist in determining eligibility.
Who Should Attend
Import/Export managers, supervisors and coordinators
Sales
Management
Like what you see? Share Shipping Solutions now.
Watch the Webinar