Free Webinar:
Ask Me Anything: Understanding the
Harmonized System

for Import-Export Classifications
Ask the expert your questions about properly classifying your products for import and export.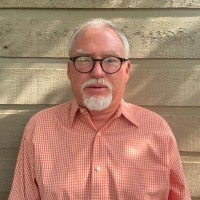 Before you can import or export your products, you need to identify the correct 10-digit classification of your products. In the United States, that's typically the Harmonized Tariff Schedule code for imports and the Schedule B codes for exports.
In this Ask Me Anything (AMA) session, you have the opportunity to ask our expert, Anthony Cambas, your questions about finding the right codes. Anthony works for the University of Mississippi/Mississippi Small Business Development Center network as manager for international trade, and he is a licensed customs broker and former U.S. Customs import specialist team leader. In addition, Tony has served as a Senior Adviser and Consultant on Customs and Trade Modernization, export development, trade facilitation and enforcement matters in nearly 20 countries overall in Africa, Asia and Latin America.
This one-hour webinar will be completely devoted to questions about the Harmonized System; understanding the General Rules of Interpretation, General Notes, and Trade Preference Provisions; applying the classification process to free trade agreements; and other related topics.
Who Should Attend
Import and export staff at companies involved in international trade.

Purchasing personnel who source parts and products from international suppliers.

International sales representatives and their managers.

Customs brokerage personnel looking to expand their knowledge.

International freight forwarder staff seeking to better understand the import-export process.
Sponsored by:
Like what you see? Share Shipping Solutions now.
Watch the Webinar Recording