Free Webinar:
Chambers of Commerce

and Certificates of Origin
Learn about the important role chambers of commerce can play in the export process, including validating certificates of origin.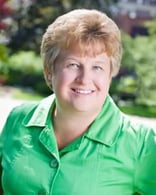 In addition to building a community based on geography, industry or other commonalities, chambers of commerce may offer important services that facilitate export transactions such as educational seminars and workshops, networking events, international trade missions, and certificate of origin validation.
Join Wendy Baggett, President and CEO of the American World Trade Chamber of Commerce, as she discusses the different roles of a chamber, and Lisa Nemer, Vice President of Shipping Solutions, as she demonstrates procedures for creating an electronic certificate of origin for your export shipments.
What You'll Learn
The role and authority of a chamber of commerce, including certificates of origin.
The international customs verification and accreditation chain.
How to create an electronic certificate of origin.
The guidelines for creating and using a certificate of origin in your exports.
Who Should Attend
Everyone at your company involved in international business development and sales.

Everyone involved with creating export paperwork.

Anyone whose role it is to work with a chamber of commerce, whether or not that includes certificates of origin.

NASBITE International Certified Global Business Professionals (CGBP) earn 1 CEU for participating.
Like what you see? Share Shipping Solutions now.
Watch the Webinar Recording