Free Webinar:
Choosing the Correct
Payment Option for Your Exports
In a global marketplace, exporters need to offer their customers attractive sales terms supported by the appropriate payment methods. Understand the payment process so you can choose right.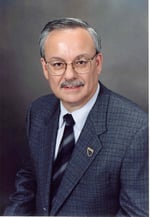 For most companies, it's important to get paid for their exports. And if they had their druthers, they would always demand payment up front before they shipped their goods. But the realities of making a sale—particularly when you are competing against other potential suppliers—means you need to choose a payment option that minimizes your risk while accommodating the needs of the buyer and maximizing the competitiveness of your products.
Join us for this one-hour webinar as our speaker, Robert P. Imbriani, discusses the various payment options that a seller and a buyer may agree upon, when it's appropriate to use each of the options, and the advantages and risks of each.
You'll Learn About:
Cash-in Advance
Letters of Credit
Documentary Collections
Open Account
Consignment
Who Should Attend:
Anyone in your company who manages payment risk.
Anyone interested in attracting new customers with competitive payment terms.
Anyone responsible for import or export operations.
Management.
Trade compliance specialists.
International/global logistics personnel.
Directors of global distribution.
Finance professionals.
Like what you see? Share Shipping Solutions now.
Watch the Webinar