Free Webinar:
Expanding Your Exports with
Trade Finance Tools
Learn how the proper trade finance tools can help you expand your exports in this free webinar.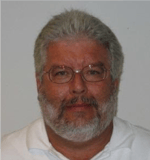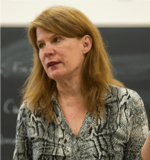 Join expert Laurie Wolff, CGBP, as she identifies the risks to your business that arise from international trade and the tools and resources available to manage those risks. Along with those extra risks come extra opportunities, because governments provide special assistance to firms seeking to grow their exports.
In addition, David Leonard, an Export Finance Manager with the Small Business Administration, answers specific questions about SBA trade finance products.
What You'll Learn
Why foreign exchange rates matter, why they fluctuate and how to manage that risk.

Why risk increases when your buyer is in a foreign market, and what you can do to ensure you get paid.

How you can help your foreign buyer get loans to pay for your products.

How you can get funds to expand your business based on expanding exporting.
Who Should Attend

Anyone in your company who manages payment risk.
Anyone who obtains funds for expansion.
Anyone interested in attracting new customers with competitive payment terms.
NASBITE Certified Global Business Professionals (CGBP) earn one CEU for participating.


Like what you see? Share Shipping Solutions now.
Watch the Webinar Recording