Free Webinar
Export Compliance Essentials
The advantages of exporting are numerous. But ignoring export regulations (and there are a lot of them!) is dangerous. Here are the basics of what you need to know to stay compliant.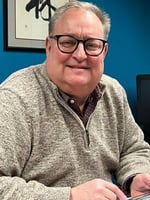 It doesn't matter how big your company is, you are required to abide by the rules of exporting. Ignore them, and you could face hundreds of thousands of dollars in fines, the loss of future export privileges and—in the most egregious cases—even jail time. This one-hour webinar explains the essential compliance activities you and your company should be engaging in to stay compliant with these regulations.
For more than 25 years, David Noah, president of Shipping Solutions export documentation and compliance software, has been helping companies comply with U.S. export regulations. He's a frequent speaker and presenter about exporting and has written hundreds of articles for Passages: The International Trade Blog.
What You'll Learn
How to properly classify your products and determine if you need an export license.
Why you need to screen all the parties in your export transactions.
The importance of "red flags" and how to identify them.
How you might be an exporter even if you aren't shipping any products.
The importance of generating accurate export documents and keeping proper records.
Who Should Attend
C-suite executives for U.S. companies or subsidiaries.
Compliance managers.
Accounting staff.
International sales personnel.
Everyone who participates in an export transaction.
Like what you see? Share Shipping Solutions now.
Watch the Webinar