Free Webinar
Export Controls:
ITAR vs. EAR
Learn how to better understand jurisdiction and classification and how to use compliance as a competitive advantage.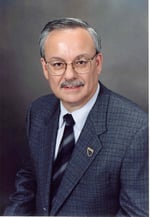 Export controls and compliance with export regulations has long been a complex issue for exporters. Determining agency jurisdiction and classification under the appropriate regulations is difficult and requires a comprehensive understanding of the regulations.
The classification and compliance process has only become more complex under various new regulations and interpretations. Noncompliance can be costly and even lead to loss of export privileges.
During this one-hour webinar, Robert P. Imbriani will help you identify what has changed and the steps necessary to stay in full compliance. He'll review the regulations as they currently exist, and through examples, you'll learn:
How to navigate the International Traffic in Arms (ITAR) and the Export Administration Regulations (EAR).
How to understand jurisdiction and properly classify your exports.
How to obtain the necessary licensing or permission to export.
How to use compliance as a competitive advantage!
Who should attend?
Anyone responsible for export compliance
Logistics personnel
Shipping personnel
Purchasing
International supervisors and managers
Sales
Engineering, research and development
Like what you see? Share Shipping Solutions now.
Watch the Webinar