Free Webinar:
What You Need to Know About
Exporting Samples

and Repaired Goods
Learn how to make these processes as inexpensive as possible and how to avoid delays in shipping, handling, customs clearance and return.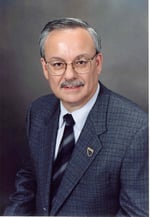 Exporting would be easier if all you had to do was take an order from a foreign customer, ship the goods and then forget about them. But the sales process doesn't always work that smoothly. Depending on what you're selling, potential customers may want to get a first-hand look at what they're buying before they place an order. That means sending them samples. Or after they place an order and you've shipped the goods, sometimes things break and need to be repaired. That means the customer needs to ship the goods back to you (suddenly you're an importer!), and then you need to send the repaired item back.
In either case, you may be on the hook for paying additional duties and taxes you weren't planning to pay. But there are ways to legally minimize or avoid these extra fees by following certain steps in the import-export process.
Join us for this one-hour webinar as our speaker, Robert P. Imbriani, outlines the procedures your company should follow whenever it's shipping samples to buyers outside the United States or when you need to import and then re-export repaired goods.
You'll Learn:
The challenges and potential costs that come with sending samples and dealing with repairs internationally, especially when goods need to be returned to you in the U.S.
The potential duties and taxes that may apply in these scenarios.
Procedures you should have in place to legally minimize or avoid extra fees, duties and taxes.
Best practices for managing the import-export process to minimize costs and avoid complications
Who Should Attend:
Anyone responsible for import or export operations.
Export Managers.
Trade compliance specialists.
International/global logistics personnel.
Directors of global distribution.
International purchasing agents and their managers.
Like what you see? Share Shipping Solutions now.
Watch the Webinar