Free Webinar:
Protecting Your Imports and Exports:
Carriers' Liability vs. Cargo Insurance
One of the biggest risks facing importers and exporters is damage to their goods during transit. Learn how to mitigate that risk and when cargo insurance should be part of the solution.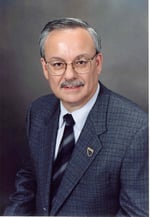 While you can always cross your fingers and hope for the best, that's not a very effective business strategy for importing and exporting. Things can go wrong, and goods can be damaged, especially during transit. It happens way more often than you might think. And while carriers may be liable for any damage they cause, the limit to their liability is surprisingly low.
Depending on the terms of your transaction (usually set by one of the 11 standard Incoterms 2020 rules), liability for the goods can transfer from the seller to the buyer at almost any point along the journey. Purchasing cargo insurance can protect your investment in the goods.
Join us for this one-hour webinar as our speaker, Robert P. Imbriani, discusses the limits of carrier liability and how to determine if, when and how to find the proper type of cargo insurance for your imports and exports.
You'll Learn:
The risks involved in importing and exporting goods, including the potential for damage during transit.
The limits to carrier liability.
How liability is affected by Incoterms 2020 rules.
The importance of purchasing cargo insurance to protect your investment.
How to determine the proper type of cargo insurance for your imports and exports.
Tips for choosing the right insurance policy for your business.
Strategies for managing risk.
Who Should Attend:
Company owners and executives.
Anyone responsible for import or export operations.
Management.
Trade compliance specialists.
International/global logistics personnel.
Directors of global distribution.
Finance professionals.
Like what you see? Share Shipping Solutions now.
Watch the Webinar