Depending on how the Inland Bill of Lading is used and prepared, it will be:
A

receipt by the carrier for the goods being transported;

T

he contract for carriage in the absence of an individually negotiated contract between a shipper and a carrier; and/or

Evidence of ownership of the goods being transported in ocean shipments.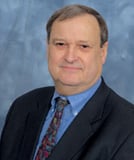 Brent Wm. Primus, J.D., Senior Editor of transportlawtexts, inc. will focus on inland bills of lading used for surface transportation in North America.
What You'll Learn
Basic functions of a bill of lading.

C

ritical differences between a bill of lading and an individually negotiated contract.

A

n understanding of the National Motor Freight Classification (NMFC) Uniform Bill of Lading.

V

ariations in bills of lading used in inland transportation.




Who Should Attend
S

hippers, 3PLs, and carrier personnel

C

argo claim professionals

Insurance industry representatives

Brought to you by: