Free Webinar:
Uyghur Forced Labor Prevention Act

(UFLPA): How to Mitigate Supply Chain Risk and Stay Compliant
Learn what you need to know about the UFLPA to ensure your supply chain is compliant with forced labor rules and your goods clear customs without delay.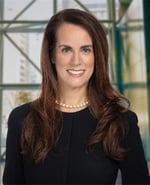 The Uyghur Forced Labor Prevention Act (UFLPA) establishes a "rebuttable presumption" that all goods originating from China's Xinjiang Uyghur Autonomous Region, or produced by certain entities, violate an existing ban on the import of goods made with forced labor into the U.S. And based on the thousands of shipments that have already been stopped for checks by U.S. Customs and Border Protection (CBP)—valued at more than $961 million—the message to trade professionals is clear: Forced labor is a top-tier compliance issue.
During this free, one-hour webinar, Jodi Ader, a manager in RSM US LLP's trade advisory services practice, will explain the fundamentals of the UFLPA and the key implications for supply chain professionals. Jodi assists corporations in planning and creating world-class compliance programs and has substantial experience in import, export control and sanction matters, including CBP, FDA, USDA and EPA regulations.
You'll Learn:
The supply chain implications of UFLPA.
The sectors most affected.
How importers can comply.
The implications of a rebuttable presumption being used for enforcement.
An update on how enforcement is going.
Who Should Attend:
Anyone responsible for import or export operations.
Trade compliance specialists.
International/global logistics personnel.
Directors of global distribution.
International purchasing agents and their managers.
Like what you see? Share Shipping Solutions now.
Watch the Webinar