Free Webinar:
Ask Me Anything:
Section 301 and Section 232 Tariffs
An expert answers questions about all the recent changes to Section 301 and Section 232 tariffs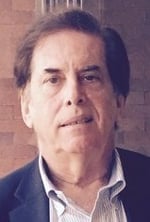 Many in the trade community believe that Section 301 tariffs imposed on Chinese goods are inflicting more harm on U.S. businesses than Chinese exporters. Talk of potential relief has made headlines lately, but the picture of what's coming is unclear, leaving importers and exporters with questions.
This Ask Me Anything (AMA) session addresses questions about Section 301 and Section 232 tariffs. How do you apply for an exemption? Will changes be retroactive? Are there ways to limit the impact of these tariffs in the meantime? The webinar will cover:
Section 301:

The USTR recently said it will reinstate some exemptions to Section 301 tariffs imposed on roughly $350 billion in Chinese goods. Hundreds of products are under consideration. However, in a recent speech President Biden said he's "not there yet" on easing tariffs on Chinese goods.
Section 232:

At the end of the year, the U.S. brokered a deal with the European Union over the long-standing issue of tariffs on EU exports of steel and aluminum, which in turn gave some U.S. industries a break from retaliatory duties.
Joining us for this free, one-hour webinar is Leslie Glick, shareholder and co-chair of the International Trade and Customs Specialty Team in the Washington, D.C. office of the Michigan-based law firm Butzel Long P.C. He has practiced in the international trade and customs law area for over 40 years, and his daily practice involves helping importers and exporters obtain exclusions from Section 301 and Section 232 tariffs.
Who Should Attend
Corporate leaders.

Trade compliance specialists.

International purchasing agents and their managers.

Your company's legal team.

International logistics personnel.
Like what you see? Share Shipping Solutions now.
Watch the Webinar Recording