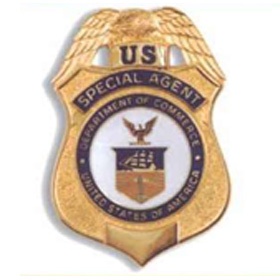 Make sure that more than just your export documents are done right. Shipping Solutions' Export Compliance Module includes three tools for avoiding fines and other penalties that could cost you—and your company—dearly.
Restricted Party Screening—The U.S. government publishes dozens of lists of individuals and organizations with whom you can't do business. A click of a button checks all the parties in your export transactions against all these lists and tells you if there are any matches.
Export License Determination—Before you ship your goods, you need to determine whether or not you must first get an export license. Selecting this compliance option checks the destination of your shipment and your products' classification under ITAR's U.S. Munitions List or the EAR's Commerce Control List and warns you if a license is required or a license exception may be available.
Document Determination—Make sure you understand what documents you need to create and include with your shipment based on Customs regulations in the U.S. and the destination country.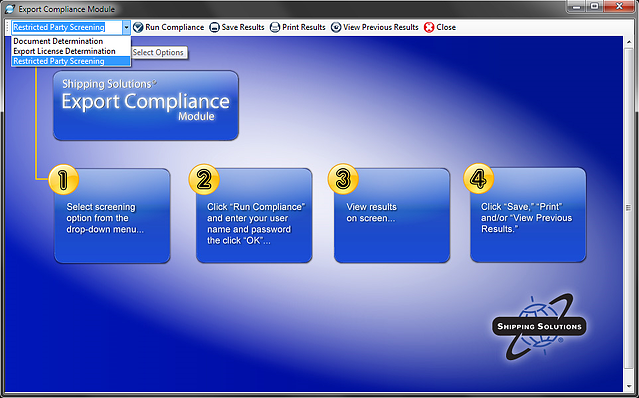 Next Steps