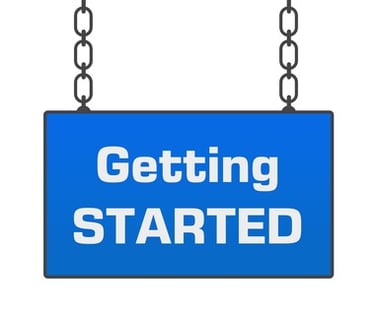 Shipping Solutions has released an eight-and-a-half minute introductory video for its export software.
Getting Started with Shipping Solutions Export Documentation and Compliance Software shows you how to store your contacts and products in the Shipping Solutions databases, create shipments, print documents, file your electronic export information through AESDirect, comply with export regulations, and much more!
The transcript of the video is shown below, and if you have trouble viewing the video, you can also see it our website Support page and our YouTube channel. The Support page and YouTube channel have many other helpful videos about the various features of Shipping Solutions.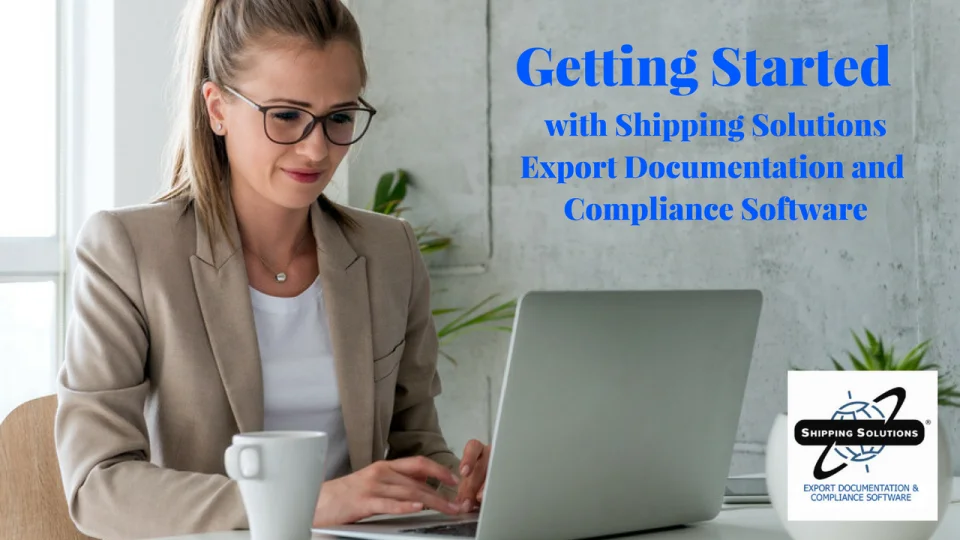 Transcript of Video:
Welcome to Shipping Solutions export documentation and compliance software. With Shipping Solutions you can dramatically reduce the time it takes to complete your export forms, file through AES, and run your export compliance screenings. So let's get started!
Shipping Solutions is divided into six tabs. The Main Menu has quick links to our help desk, videos, and other information. Most importantly, it shows our phone number. Customer support is very important to us, so please call us with any questions you have.
The EZ Start tab is where you will create your shipments, but first let's click on the Databases tab. Here is where you can store your company, customer and product information so that you don't have to retype it every time you create a shipment. This saves time and makes sure the information is consistent every time you do a shipment.
Let's take a look at the Contacts database. On the Exporter screen you can store your company information. Once it is entered here, it will never have to be typed on to your export documents again. You can also store your customers (or Ultimate Consignees) in the Contacts database as well as Bill To, Freight Forwarder and Intermediate Consignee addresses.
You can enter these contacts manually or you can go to the Tools tab and upload your customer list.
Let's go back to the Databases tab and look at the Products database. By storing product information such as Product ID, Product Description, and Unit Price, you will save a lot of time on your export paperwork. There is a section for the information needed for filing through AESDirect, which can be done through Shipping Solutions, or for printing an SLI for your forwarder to file on your behalf. And there's a section for NAFTA and other Certificate of Origin information.
On this tab you can store state department license information, and on this tab you can store dangerous goods information. Click this button to access the IATA Database of Dangerous Goods to look up your UN Number and Proper Shipping Name.
Once you have taken a few minutes to enter or import your data into Shipping Solutions' various databases, go to the EZ Start tab to create your shipment.
You can create a shipment by copying a previous shipment or by importing an order from your accounting or ERP system using the Shipping Solutions Data Exchange Manager, which I'll discuss a little later. But for this example, let's create a shipment by clicking the New button.
You should always enter information on the Contacts and Product Detail screens. After that, just pick and choose the screens that relate to the particular documents you need for your shipment.
Let's start by clicking Contacts to enter the parties in the shipment. Exporter is first and because my company information is entered on the Databases tab we looked at earlier, I can click Add Contact from Database, find it in the list, and click Add Contact. To add my customer or Ultimate Consignee, I again click Add Contact from Database, search for my customer and then click Add Contact. I can keep adding the contacts I need. Let's add an intermediate consignee. Many more contact types are available by right clicking and selecting Add Contact. When I'm done, I click Save and Close.
Next let's enter the products in this shipment on the Product Detail screen. Because I have products entered on the Databases tab we looked at earlier, I can click Add from Database, search for the product I want and click Add Selected Product to shipment. All the information I have stored in the Products database will fill in on the Product Detail screen. I enter my Sales Quantity here. I can also change information on this screen. If this customer has a special price, for example, I can change it here and the extended price will be recalculated, but it won't change the price stored in the database.
If I stored state department licensing or dangerous goods information in the Products database, it will also be pulled into the shipment. I'll Save and Close.
Now that I've entered my contacts and products I can move down through the screens stopping only on the documents I need. Most shipments need an invoice, so let's click the Invoices-Proforma/Commercial screen. If I don't need a proforma invoice I can skip this top section, but since I need a commercial invoice, I'll stop here and fill in the required information.
There is a spot to enter any phrases or special instructions that are needed on the commercial invoice, and commonly used phrases can be stored in the phrases database so I can just pull them from the drop-down list. I'll enter the Order Number, PO Number, and Terms, and you can add other terms to the terms database. I will enter my Incoterm and freight and handling fees.
Shipping Solutions always defaults to U.S. dollars, but it allows you to choose a different currency for your invoice if you need to. Choose a signature here or set a default signature on your profile that will always print on your invoices. Click Save and then Close.
To view or print the Commercial Invoice, click the Preview/Print/Email button, choose Commercial Invoice and then Preview. As you can see, I've added my company logo and a signature to this shipment. You can print the form right here, or close this and go back to the Preview/Print/Email page. Here you can print one or more copies of the Commercial Invoice. You can print to pdf, and you can email the document.
With Shipping Solutions Professional you can quickly and easily produce more than 2 dozen export forms and print them out on plain paper. As you can see, the list includes certificates of origin, invoices, dangerous goods forms, bills of lading, a packing list and many more.
And, you can do more than create export documents with Shipping Solutions.
Clicking on the AES button allows you to file with AESDirect without retyping any of your export information. A login to the ACE Portal is provided right in the software, and once you are logged in you can upload your shipment information to AESDirect.
Click on the compliance button to access the Export Compliance Module where you can determine what documents are needed for this shipment, determine if any of your products require an export license, and screen the parties in your shipment against the government's restricted parties lists. An audit trail of all the screenings you ran is kept right with the shipment in case you are ever audited by the Office of Export Enforcement or some other government agency.
Click the Utilities tab to generate reports or print shipping labels. The Generate Reports screen lets you create Excel spreadsheets of your shipment data, which can also be helpful for audit purposes.
On the Tools tab you can do things like backup your database, lock shipments that are completed, and customize your documents. In addition to importing your customer and product lists, which I discussed earlier, you can also export them.
The Admin tab is where you can Setup the Data Exchange Manager so that you can import orders from your accounting or ERP system saving even more time. The Data Exchange Manager can import from text files or an XML file, or you can setup and use an ODBC connection. On this tab you can also add signatures and logos, setup user groups with varying levels of security, and add user profiles so that each user can store what is needed for their shipments, such as their own signature.
In this video I have just scratched the surface of what Shipping Solutions can do to make your export documentation process faster and more accurate. For more information, give us a call at 888-890-7447 or click here to sign up for a free online demo of the software. Thanks for watching!
---
This article was first published in September 2017 and has been updated to include current information, links and formatting.