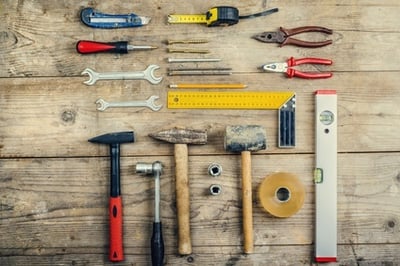 Export compliance isn't sexy—it's not the jet-setting, money-making, network-growing side of the business many people think of when they think about exporting.
However, as exporters, it's our responsibility to make sure we're following the letter of the law. As all savvy and successful exporters know, export compliance is crucial to the health of your company (as well as the safety of the United States).
As an exporter, your responsibilities for compliance include the following:
Determining which government agency has jurisdiction over your goods.
Determining the proper classification of your goods.
Identifying whether or not your products require an export license.
Paying attention to red flags to ensure the people you're doing business with won't use your items for nefarious reasons.
With all these responsibilities, what can you do to make your job a little easier?
The Bureau of Industry and Security (BIS) is the agency within the U.S. Department of Commerce that has jurisdiction over most goods exported from the United States. BIS has created several tools to help companies stay compliant with U.S. export regulations.
Interactive Export Compliance Tools
If your goods fall under the jurisdiction of the Department of Commerce, the key to classifying your goods is determining the Export Control Classification Number (ECCN). ECCNs are listed in the Commerce Control List (CCL), which is Supplement No. 1 to Part 774 of the EAR.
The CCL Order of Review Decision Tool will help you understand the steps you need to follow in reviewing the Commerce Control List when determining the classification of your item, so you don't make a mistake that could lead to fines and penalties. To find out more about this process, check out our article Does Your Product Require an Export License?
The Specially Designed Decision Tool will help you determine if an item is "specially designed" under the EAR. You will find a lengthy definition of what specially designed means here. The term was introduced a few years ago to make a sort of "standard" that is common to the EAR and the International Traffic in Arms Regulations (ITAR), although slight differences in wording make the definition EAR- or ITAR-specific.
The STA Compliance Tool will help you determine if your item is eligible for the specific license exception STA and help you understand if you are prepared to meet the compliance requirements of this license exception.
STA "authorizes exports, reexports, and transfers (in-country), including releases within a single country of software source code and technology to foreign nationals, in lieu of a license that would otherwise be required pursuant to part 742 of the EAR." To learn more about STA and all of the exceptions in detail, reference Part 740.1 of the EAR. (This list of license exceptions can change, so you should regularly consult the regulations to stay current.)
This tool will help you determine if your non-U.S.-made item, which, if located outside the U.S., is subject to the EAR.
If you want some more clarification about this, check out What Is a reexport? and I'm Not a Bull Fighter, so Why Should I Worry about Red Flags? We also discuss it at length in our white paper, What You Need to Know About Export Compliance.
The Consolidated Screening List tool helps you screen 11 lists for potential parties with whom you may not be allowed to do business. If a company, entity or person on the list appears to match a party potentially involved in your export transaction, you need to take additional steps and do your due diligence before you continue with your transaction.
The tool checks against the following lists:
This tool will help you when you're creating your EMCP. If you don't know what an EMCP is or why it's important, you need to check out this article. The tool can help you create a new program or assess if internal controls have been implemented within your existing program so you can reduce your plan's vulnerabilities. One note: This is an example of best practices and doesn't include all EAR restrictions and prohibitions.
With these six tools, you can make sure you're staying on the right side of the EAR, doing your job to protect the United States, and protecting yourself from costly penalties, fines and even jail time!