The International Trade Blog
Export Compliance
A Closer Look at Electronic Export Information (EEI)
On: January 17, 2017 | By: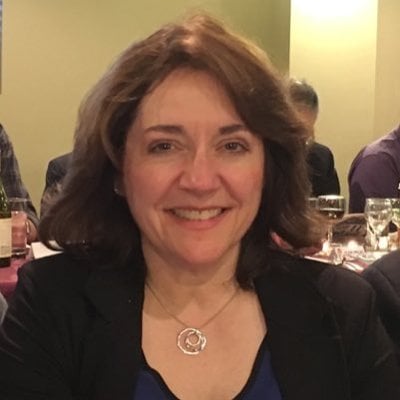 Lisa Nemer | 5 min. read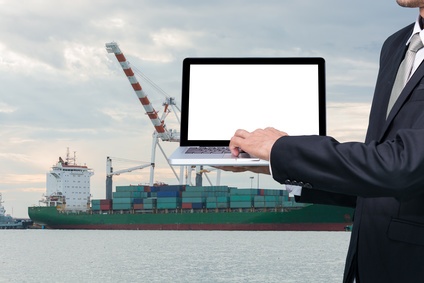 As part of my continuing series on the Shipping Solutions data-entry screens, today we look in depth at the EEI-Electronic Export Information (AES) screen, which is located on the EZ Start tab of Shipping Solutions export documentation and compliance software. By entering data into the EZ Start screens, exporters can quickly and accurately complete more than two dozen standard export forms.
The EEI screen is particularly important when filing through AESDirect. (Watch this four-minute video to see how easy it can be to file your EEI through the ACE portal.) If you are an exporter and you aren't doing your own AESDirect filing, you are probably providing your EEI to your freight forwarder on a paper document, so that they can file on your behalf. If you use the Shipping Solutions export documentation software, you provide your forwarder with that information on a Shipper's Letter of Instruction (SLI) in either the SED or NCBFAA format. (I've written about how to complete the SLI in a previous blog post.)
Regardless of whether you are doing your own AESDirect filings or paying a freight forwarder to file on your behalf, it's important to understand all the fields that are located on the EZ Start-EEI-Electronic Export Information (AES) screen. Because there are so many fields, I will address the top half of the screen in this post and explain the rest of the fields in next week's post.
Shipment Reference Number
This number can be anything you want it to be, but it must never be duplicated. It can be up to 17 characters, either letters or numbers. Census recommends that you establish a unique format for your Shipment Reference Numbers and maintain a log of those already used. This number should not be confused with the Transportation Reference Number, which is only required for ocean shipments and is the booking number or reservation number assigned by the ocean carrier to hold space on the vessel for the cargo. The Booking Number is entered on the EZ Start-Ocean Bill of Lading screen.
Date of Export
This is the departure date or the date the export leaves the U.S. Even if you have already entered the date of export on another screen, such as the EZ Start-Invoices screen, you still need to enter the actual departure date on the EZ Start-EEI screen as it may be different.
Parties Are Related Check Box
Check this box if the U.S. Principal Party in Interest (USPPI) and/or the Ultimate Consignee own directly or indirectly 10 percent or more of either party. The USPPI is defined as the person or entity in the U.S. that receives the primary benefit, monetary or otherwise, from the export transaction. The Ultimate Consignee is the party located abroad that receives the export shipment.
Containerized Check Box
This box does not affect any of the documents or AESDirect filings. Please let me know if you have found any use for this check box or it may be removed in a future version of Shipping Solutions.
Hazardous Materials Check Box
Check this box if there is any hazardous merchandise as defined by the Department of Transportation in the shipment. This box on the EZ Start-EEI screen should not be confused with the Hazardous Material check box on the EZ Start-Product Detail screen. That box indicates that the item is hazardous on the Ocean Bill of Lading and the Inland Bill of Lading. In order to report a hazardous item as part of your EEI filing, you must check the box on the EZ Start-EEI screen.
Routed Export Transaction Check Box
Check this box if the shipment is considered routed, which is when the foreign principal party in interest (usually the ultimate consignee) authorizes a U.S. freight forwarder or agent to facilitate the export of items and prepare and file the EEI on its behalf. To learn more about routed exports read our related blog posts: Standard vs. Routed Export Shipments: What's the Difference and Why I Hate Routed Export Transactions.
Foreign Trade Zone
Foreign Trade Zones (FTZ) are specially licensed commercial and industrial areas or areas near ports of entry where foreign and domestic goods may be brought in without being subject to payment of Customs duties. They are also referred to as free trade zones or special economic zones. The codes needed for AES filing are available at the International Trade Commission website and must be entered on the EZ Start-EEI screen if your item is leaving from a FTZ.
Inbond Type
This is a code that indicates whether the shipment is being transported under bond, and if so, what type of withdrawal. Inbond shipments may not require an AES filing. You can check regulation FTR 30.2(d)(1). If you do need to file an inbond shipment, the choices we provide on the EZ Start-EEI screen are for warehouse or Foreign Trade Zone (FTZ) withdrawals for either Transportation and Exportation (T and E) or Immediate Exportation (IE).
Import Entry Number
If you have entered an Inbond Type, enter the import entry number.
Filing Option
Most companies are required to file with AES before their goods leave the U.S., so Shipping Solutions defaults to Predeparture, but you can change the Filing Option to Postdeparture if your company is approved for post-departure filings.
State of Origin
Indicate where the goods begin their journey to the port of export. If a shipment is coming from more than one warehouse located in different states, provide the state with the commodity of greatest value. If this is unknown, provide the state where the commodities are consolidated for export.
Because there are various options for this state of origin, Shipping Solutions does not automatically populate it with the same state as is entered on other screens such as the EZ-Start Contacts screen or EZ Start-Invoices screen. For AES purposes, you must choose a state from the drop-down list on the EZ Start-EEI screen.
Country of Ultimate Destination
This is the country where the goods will be consumed, further processed, stored or manufactured as known at the time of export. You will need to enter this on the EZ Start-EEI screen. It will not be pulled from the Ultimate Consignee record on the EZ Start-Contacts. However, if you have filled in the Country of Ultimate Destination on the EZ Start-Invoices screen, then it will be pulled from there to the EZ Start-EEI screen (and vice versa).
More Information
Check out my next blog post where I explain the miscellaneous data fields that you may need to complete to either prove you have successfully submit your EEI to AES or are necessary to product a Shipper's Letter of Instruction for your freight forwarder or some other third party to submit the EEI on your behalf..
---
This post was originally published in February 2016 and has been updated to include current information, links and formatting.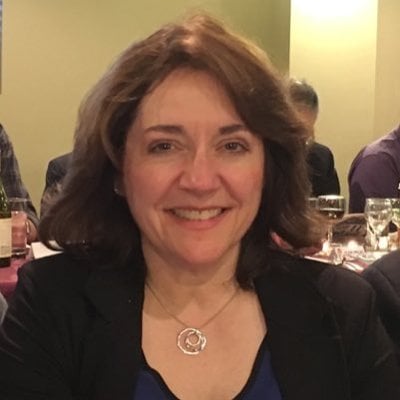 About the Author: Lisa Nemer
Lisa Nemer leads the customer service and finance teams at Shipping Solutions, a software company that develops and sells export document and compliance software targeted specifically at small and mid-sized U.S. companies that export. If you have ever called Shipping Solutions with a question or problem you've probably talked to Lisa! Prior to joining Shipping Solutions, Lisa spent 14 years in finance and technology-related jobs for a Fortune 500 company in Minneapolis.