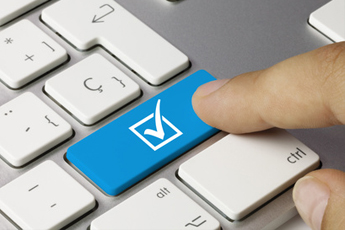 The shipment date is an important point on the timeline in an export transaction, since the payment date is often associated with it in some way. Financing, too, is often associated with the shipment date, as banks often refer to pre-shipment financing or post-shipment financing.
So, how does one know the shipment date?
The bill of lading determines it. For letter of credit purposes, the on-board notation is considered to be the ship date. The bill of lading takes on an extremely important role in international trade because of its functional aspects.
The Role of the Bill of Lading in an Export Transaction
The bill of lading serves three purposes:
1. A Title Document Conveying Ownership
Ocean bills of lading can be issued in negotiable form so that whoever holds the bill of lading has title to the goods. This is an important feature because control of the title cannot pass until the buyer pays for the goods.
2. A Receipt from an Independent Carrier
Buyers find security in having an independent, third party hold the goods before they remit payment.
3. A Contract for Delivery
The carrier contracts to move the goods from point A to point B as agreed with by the exporter.
I've seen one legal definition of the bill of lading as "a document purporting to represent a shipment of goods." I'd say that's very accurate.
A Negotiable Bill of Lading
When an ocean carrier issues a bill of lading in negotiable form, it can be bought and sold. This provides an advantage for the buyer who may have pre-sold the goods because he can simply endorse it to the next buyer in line. In fact, it can be bought and sold any number of times. Finally, the last endorser on the document must take possession of the goods when they arrive.
While this discussion remains true in theoretical terms, recent concerns about security require documents to specify the ultimate buyer and destination, which means the feature of negotiability becomes less useful.
These features of a bill of lading are critical when control of the documents is an issue such as in a letter of credit or collection transaction.