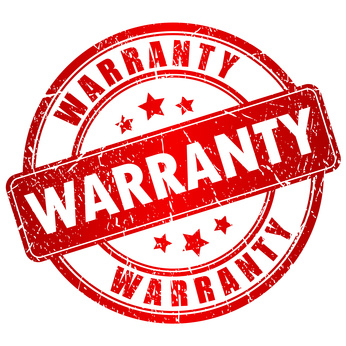 Product warranty, despite its somewhat pedestrian mantel in the eyes of too many marketers, plays an increasingly significant role in both consumer and commercial transactions. It's just as important for the customers in your home country as it is for all those in the countries where you market your products directly or indirectly.
Strategically designing product warranty services is important even if you know your product is reliable and seldom fails. Global warranty management is important for both technologically sophisticated products as well as non-technical products. Warranties are a signal of quality and they serve as elements of marketing strategies.
According to one study, American manufacturers spent nearly $29 billion honoring warranty claims in 2014, and the amount spent seems to be growing. Buyers and users of durable products such as washing machines, automobiles, tractors, personal computers, as well as hiking boots and hairdryers need an assurance from their retailers and manufacturers that the product will perform as promised.
In an international and domestic context, whether a product is sold in your neighborhood or across the globe, if it breaks down within the warranty period, during the life of the product, or soon after purchase, it may require repairs, parts or service.
Defining Warranty and After-Sale Service
In simple terms, a product's warranty is an agreement (implicit or explicit) offered by a producer to a consumer to replace or repair a faulty item or to partially or fully reimburse the consumer in the event of a product failure. Warranties are not only instructions to customers about what to do if product fails within a specified time period, but also an effective promotion tool. Customer service or after-market support includes all the activities that are needed to attract and retain customers including the repair of a product during and after the warranty period, a recall of defective products for repair or disposition, the warehousing of recalled products until they are disposed or rerouted, and the handling of customers complaints and returns for returned or recalled merchandize.
Companies such as Caterpillar, the makers of earthmoving equipment, have built a strong international market position based on the promise that the dealers will be delivered service parts within 48 hours anywhere in the world. This promise is a key motivator for buyers of heavy earthmoving equipment who cannot afford to have non-functioning equipment for an extended period of time.
Firms operating in international markets are faced with the choice of standardizing their warranty policies worldwide or adapting the same policies for various regions or country markets based on use conditions, government regulations, price, and the costs of delivering on warranty services.
Providing Warranty Services
Once global warranty and after-sale service policies are designed, marketers must move to develop a strong network of companies or facilitators in country markets where the company markets its products. Building such a network requires selecting locations (distributors and dealers) from which warranty repair and other services will be offered, investing in physical facilities, as well as equipment and parts to provide the service.
---
---
Staffing, training and maintaining local personnel including service technicians are equally as important. It is also important to maintain a logistics and information network to keep track of service performance and customer complaints. Distributors and dealers that make a commitment to provide after-sale service for a global vendor must be provided with the financial and technical support to ensure a high level of customer service.
Sony, for example, operates 24 branded U.S. service centers aimed at broadcast, recording and technical professionals. These service centers are located in industrial parks, and they provide parts and services for expensive cameras, monitors, mixers and other equipment. In addition, Sony also operates a separate network of factory controlled centers to service its consumer products.
For goods sold through retail outlets, a preferred service option is to identify and use local service facilities. This option requires an upfront expense to identify and train local service providers. Administrative, supervisory and training costs associated with this option must be assessed and carefully weighted against the potential loss of market share and profits due to customer dissatisfaction and customer loss.
Warranty Management Cannot Be an After-Thought
It is important to devise a warranty management strategy that incorporates a holistic view on service management. In this context global warranty management must be viewed as an integral process in product management rather than as a series of ad hoc actions.
The use of advanced analytics to improve product quality and recover warranty costs, the automation of warranty processing to improve accuracy, and the use of leading edge technology solutions to identify and combat fraudulent claims go a long way in ensuring customer satisfaction and brand equity on a global scale. The use of third-party suppliers of warranty and other repair services in regions or countries where they are available and willing to provide service is also an effective way of managing warranties on a global scale and dealing with customer complaints and other warranty related issues.
---
---
Final Words
Business-to-business customers as well as end-user customers in foreign markets are well informed and have often travelled the world, and their expectations are converging on a global scale. It is important for international manufacturers and suppliers endorsing global branding strategies to ensure that their service support level is comparable or superior to that of the dominant competitors in other country markets and regions.
---
This post was originally published in November 2007 and has been updated to include current information, links and formatting.