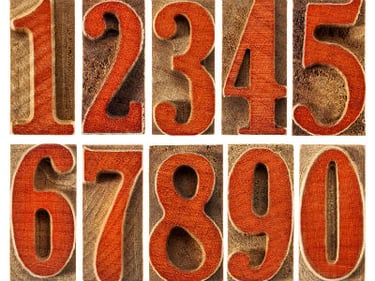 Lisa recently talked to someone who was having trouble with an EEI filing. He kept getting an error and couldn't figure out why—until he realized the Schedule B number he was using wasn't current, so AESDirect was rejecting the filing.
This is an important reminder for all exporters (and importers, too!) to stay current on product classification numbers. Exporters need to be concerned about the accuracy of their export documents and Electronic Export Information (EEI) filing through AESDirect. Importers need to be concerned as well; if they use an outdated number, it may cause problems with customs clearance.
When one set of codes change, other codes are affected. For example, when changes are made to the U.S. Harmonized Tariff Schedule (HTS), Schedule B codes may also affected. (Learn more about this in our articles, HS, HTS and Schedule B: What's the Difference?) For this reason, it's crucial to pay attention to product classification updates.
Product Classification Update Timeline
The World Customs Organization (WCO) generally updates the Harmonized Schedule (HS) nomenclature every five years. The last set of codes became effective January 2017.
This HS nomenclature is used as the basis for determining customs tariffs in more than 200 countries around the world. The HS influences U.S. HTS and Schedule B codes, and it can impact trade agreements that use tariff-change rules.
In addition to HTS and Schedule B changes inspired by these HS changes, the International Trade Commission (ITC) and Census Bureau typically publish annual editions of the codes at the beginning of every year, as well as supplements or revisions as required throughout the rest of the year.
As part of your company's year-end checklist as well as your Export Compliance Program (ECP), you should take the opportunity to review your products and classification numbers to see if they are subject to any newly announced changes.
How to Find the New Product Classification Numbers
World Customs Organization: The WCO has already announced the HS nomenclature that will go into force on January 1, 2022. That date may seem a long ways away, but as I mentioned above, more than 200 countries must adjust their own tariff schedules to these changes by that date.

According to the WCO, the HS 2022 codes include several changes that recognize new types of products and are designed to address "environmental and social issues of global concern." This includes electronic and electrical waste (e-waste), novel tobacco and nicotine-based products, and unmanned aerial vehicles (drones).
U.S. Census Bureau: The Census Bureau website lists Schedule B codes on its website. Note that codes published here may become obsolete at any time; the Census Bureau recommends checking the website routinely for updated files. You can see the entire list here.
U.S. International Trade Commission: The ITC lists current HTS numbers on its website. Just as with the Schedule B codes on the Census Bureau website, these codes may become obsolete at any time, so it's important to revisit the website regularly and look for updates. You can see the entire list here.
Why You Need to Understand Product Classification
If you're misclassifying your products, you may be committing fraud, and you could face fines and other penalties. Fortunately, there are plenty excellent classification resources available to exporters to help you avoid that fate.
I linked to the Schedule B and HTS search tools above. In addition, Shipping Solutions Product Classification Wizard includes a more sophisticated search tool to find HTS and Schedule B for the United States, as well as HS codes for most every country in the world. In addition, it includes an HS mapping tool that lets you enter the 10-digit code for one country and find the corresponding code for another.
The Product Classification Wizard also helps you search for the Export Commodity Control Number (ECCN) or United States Munitions List category for determining if any export controls may apply that may require an export license. Click here to learn more and to register for a free trial subscription to the Product Classification Wizard.
If you have difficulties determining the correct classification of your goods regardless of which tool you use, you can contact the Trade Information Center at 1-800-USA-TRAD[E] (1-800-872-8723) or contact your local Export Assistance Center, which offers a variety of great trade resources for U.S. exporters.
---
This article was first published in November 2016 and has been updated to include current information, links and formatting.