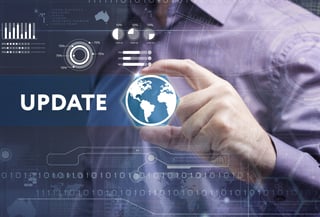 Shipping Solutions export software includes a free one-year subscription to the Annual Maintenance Program (AMP), so
you ensure you are using the latest versions of all the export forms, meet the requirements of changing export regulations, and can take advantage of new software capabilities and features.
After the first year, you have the option of renewing your AMP subscription at a substantially discounted price so you will continue to receive these benefits:
1. Free updates to the Shipping Solutions software.
2. Free technical support.
3. Free online training for the software.
Shipping Solutions Professional and Enterprise users also get free access to the Export Compliance Module, which includes:
Restricted Party Screening Wizard, which lets you scan all the parties in your export shipment against more than 140 different government restricted party or denied party lists;
Export License Determination Wizard, which checks your products against the Export Administration Regulations and the International Traffic in Arms Regulations to see if they require an export license based on where you are shipping; and
Document Determination Wizard, which defines the various export documents that are or may be required depending on where you are shipping, what you are shipping, and how you are shipping them.
Next Steps