The International Trade Blog
International Sales & Marketing
8 Tips for Getting Paid with a Letter of Credit
On: November 5, 2018 | By:

Roy Becker | 2 min. read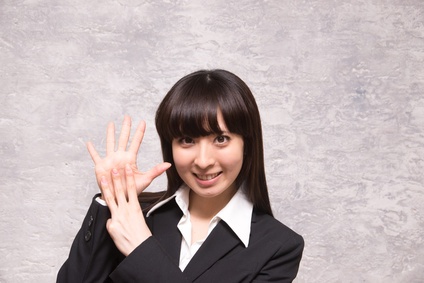 For those of you who have worked with letters of credit in your export business, you know how complicated these transactions can sometimes become. However, if done the right way, getting paid this way has numerous advantages.
You could easily get frustrated if your letter of credit is delayed or not paid for any number of reasons. To help you avoid future frustrations and ensure a smoother process, follow these eight tips for using a letter of credit:
Provide your customer with instructions on how to issue a letter of credit in your favor, including some documents, merchandise description, partial and transshipment conditions, and Incoterms.
Ask the buyer to scan and send you the application for your review before the buyer submits it to the issuing bank. This will reduce amendment-related delays and expenses.
Insist that the letter of credit be payable at the counters of your favorite local bank. They will be more responsive and caring than an out-of-state or out-of-country bank that doesn't know you.
As soon as the document arrives, use a checklist to compare its accuracy against the appropriate internal departments (marketing, traffic and credit, for example). To ensure you can accept the document, use a routing slip to record all required department signatures. If necessary, ask for amendments before you accept the letter of credit.
Use a freight forwarder that is trained and experienced in letters of credit. It is a plus if the forwarder has experience working with the bank's staff. The freight forwarder and your bank should work as a team to serve you.
Go out of your way to meet your bank's letter of credit staff. Keep the relationship friendly and cooperative. If you appreciate the bank's staff, they'll go the extra mile to please you. Never get pushy when working with your bank.
Data in your document should contain only the information required by the letter, no more and no less. Excess information can potentially cause discrepancies, which can result in delays or payment refusal. When you present your documents, leave enough time to make any needed corrections or changes.
Learn all you can about letters of credit. Read, ask questions and attend seminars. Scavenge for information. Learn to avoid pitfalls, which can delay transaction processing. Read and re-read the blogs on this website.
---
Like what you read? Subscribe today to the International Trade Blog to get the latest news and tips for exporters and importers delivered to your inbox.

About the Author: Roy Becker
Roy Becker was President of Roy Becker Seminars based in Centennial, Colorado. His company specialized in educating companies how to mitigate the financial risk of importing and exporting. Previous to starting the training company, Roy had over 30 years experience working in the international departments of several banks where he assisted many importers and exporters with the intricate banking needs associated with international trade.
Roy served as adjunct faculty in the International MBA programs at the University of Denver and University of Colorado in Denver. He conducted seminars at the World Trade Center Denver and The Center for Financial Training Western States, and was a guest lecturer at several Denver area Universities.
Roy retired in 2021.