Are you ready to increase your share in the world's markets? More than 70% of the world's purchasing power is located beyond U.S. borders, with foreign purchasers ready and willing to pay the 300,000 U.S. exporters—97% of whom are small-to-medium sized businesses—for their high quality products.
In order to begin your own exporting journey, you need a clear picture of the people, policies, procedures and paperwork you will encounter along the way. (Speaking of paperwork, you can download free samples of each of the export documents listed in the infographic.) An understanding of these basics can help you speed up your export process and get paid sooner.
The infographic below shows the major players and key stops in an exporter's journey, from production to pay day. Please share and enjoy!
(Click infographic to enlarge)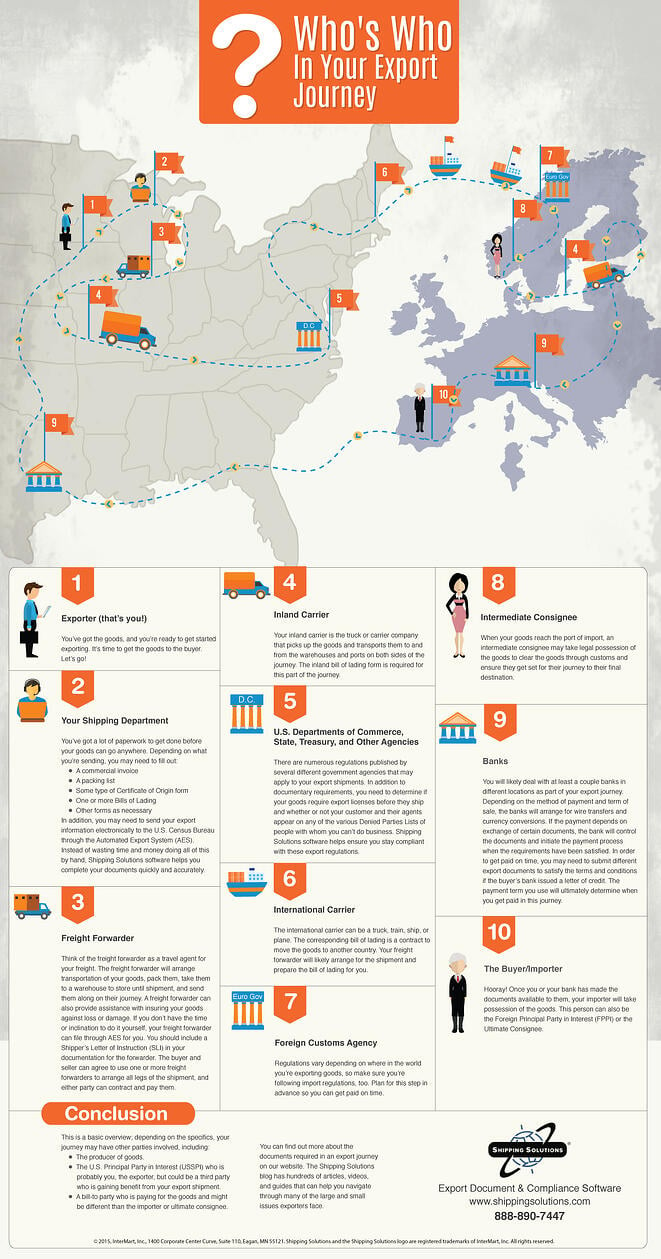 Share this Image On Your Site
To find out more about each of the individual documents you may need for your exports, click here.