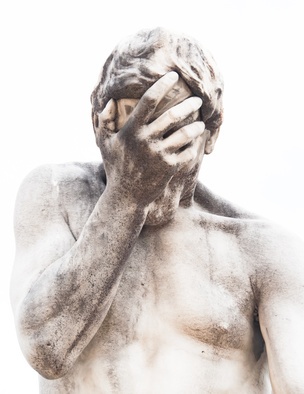 One of my favorite aspects of working with our customers is getting their feedback about the export processes and systems they use and love. However, there are some instances when I hear things that make me cringe.
This is especially true when I'm talking to people about export compliance. I ask them what they're currently doing to stay compliant with export regulations.
Too often I hear: "We don't have to worry about compliance because our items are EAR99."
Facepalm.
What I then emphasize (often to deaf ears) is that EAR99 is not a pass to get out of the compliance due diligence process. In fact, determining the proper classification for your goods is only part of the compliance process—end use and end user make a difference!
An EAR99 Refresher
From the Bureau of Industry and Security (BIS):
EAR99 is a classification for an item. It indicates that a particular item is subject to the Export Administration Regulations (EAR), but not specifically described by an Export Control Classification Number (ECCN) on the Commerce Control List (CCL). While the classification describes the item, the authorization for shipment of that item may change, depending on the circumstances of the transaction.
NLR stands for the 'No License Required' designation. NLR may be used for either EAR99 items, or items on the CCL that do not require a license for the destination. However, exports of an EAR99 item to an embargoed country, an end-user of concern or in support of a prohibited end-use may require an export license.
That last line is what many less-savvy exporters forget or simply neglect to pay attention to: Even though you've determined your goods are EAR99, you still have several things to check. Here are a few things you need to consider.
Make sure the end users are not included on any restricted parties lists.
The restricted parties lists are all updated at random times on their individual websites, and the only place to guarantee you're identifying every restricted party on the more than 140 lists is on the Federal Register. You—or your export compliance software provider—should check the Federal Register every single day. I discuss these lists at length in the article Checking Lists Isn't Enough for Export Compliance... Here's Why.
To make it easier to stay in compliance and save you precious time, you can try Shipping Solutions' Restricted Party Screening Wizard for free—because this information is stored online on our secure web server, you can be sure that you are accessing the most current information available.
Make sure you're not shipping to embargoed countries.
You must find out what those countries are and then not export with them. You can find out more about embargoed countries and export regulations in our articles Six Basic Steps for Export Compliance and The Three R's of Export Compliance: FTR, EAR and ITAR.
Make sure the goods aren't going to be diverted to another country that may be embargoed.
These countries are Cuba, Iran, North Korea, and Syria. Part 746 of the EAR describes embargoed destinations and refers to certain additional controls imposed by the Office of Foreign Assets Control (OFAC) of the Treasury Department.
Do your due diligence to find out how your product is going to be used and how potential customers may use them.
Even products that seem harmless can sometimes be used in ways not intended. You are responsible for knowing how your products will be used once they leave the country. Some of these end uses are prohibited, and others may require an export license.
For example, companies may not export to certain entities involved in the proliferation of weapons of mass destruction (e.g., nuclear, biological or chemical) and the missiles to deliver them without specific authorization—no matter what the items are.
Make sure there are no red flags for the export.
Red flags are defined by the EAR as "any abnormal circumstances in a transaction that indicate that the export may be destined for an inappropriate end-use, end-user, or destination." If you have a bad gut feeling, a doubt, or even a question—that's a sign you need to continue to pull on the thread of suspicion and see what unravels.
The BIS has identified the following as red flag indicators. (But keep in mind, there is no single, complete list of red flags.)
A customer or customer's address is similar to one of the parties found on the Commerce Department's (BIS's) list of denied persons.
A customer or purchasing agent is reluctant to offer information about the end use of an item.
A product's capabilities do not fit the buyer's line of business; for example, a small bakery places an order for sophisticated computers.
An item ordered is incompatible with the technical level of the country to which it is being shipped, such as semiconductor manufacturing equipment being shipped to a country with no electronics industry.
A customer is willing to pay cash for a very expensive item when the terms of sale would normally call for financing.
A customer has little or no business background.
A customer is unfamiliar with the product's performance characteristics but still wants it.
A customer declines routine installation, training or maintenance services.
Delivery dates are vague or deliveries are planned for out-of-the-way destinations.
A freight forwarding firm is listed as the product's final destination.
The shipping route is abnormal for the product and destination.
Packaging is inconsistent with the stated method of shipment or destination.
When questioned, the buyer is evasive and especially unclear about whether the purchased product is for domestic use, for export, or for re-export.
Read the article No Bull: Export Compliance Means Watching for Red Flags to find out more about red flags and what you should do if you suspect a red flag with one of your export transactions.
For More Information
To learn more about EAR99 and why it's not a free pass to avoiding licensing your export, check out the following resources:
Or, you can browse through any of the other 115-plus articles we've written on export compliance.
---
This article was first published in March 2016 and has been updated to include current information, links and formatting.