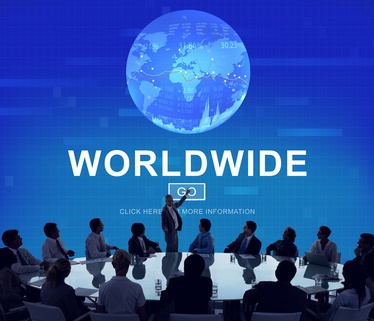 Many people who are just starting to export or are considering it feel lost as to where to begin. Luckily, there are lots of resources available for exporters to receive assistance.
Today's blog post is an overview of the state, federal, and international organizations that provide assistance for exporters.
State Export Resources
Most states in the U.S. have a state trade office. These offices provide free technical assistance and consulting for companies engaging in international trade. Many states provide seminars on topics related to international trade, including seminars specifically for those looking to start exporting.
In my previous blog post, I described what I learned by attending a seminar sponsored by the Minnesota Trade Office. The Minnesota Trade Office runs 40-50 seminars each year, and most are specific to a particular industry or region.
State trade offices organize trade missions to other countries, some of which are led by the governor of that state. These provide business owners with the opportunity to explore overseas markets first-hand and to connect with foreign buyers.
District Export Councils (DECs) are located in each state. These are made up of volunteers who are appointed by the U.S. Secretary of Commerce. They are administered by the local Commercial Service and run by members.
Some DECs will sponsor a few large programs each year, with each of these having many Commercial Service officers from one region. These programs can help save people the hassle of having to travel to meet these individuals. DEC programs help bridge the gap by providing a space to facilitate interactions between business owners and trade professionals who can help advise them.
Federal Export Resources
At the federal level, the primary resources for exporters are provided by the U.S. Small Business Administration (SBA) in the form of U.S. Export Assistance Centers (USEACs) as well as the Small Business Development Centers (SBDCs). There are 18 USEACs nationwide. Each USEAC consists of a partnership between the SBA, the U.S. Commercial Service, and the Export-Import (Ex-Im) Bank of the United States.
The SBA has at least one district office in each state plus several regional offices across the country that cover multi-state regions. These offices provide counseling and financial assistance to small and mid-sized companies looking to export. SBA can guide you through each stage of the process, from writing a business plan, to securing working capital, to exporting goods overseas. The SBA describes its services as three C's and a D—Contracting, Counseling, Capital and Disaster Assistance.
SBA offers three export financing programs: the Export Working Capital Program, the Export Express Loan Program, and the International Trade Loan program.
The Export Working Capital Program (EWCP) is the flagship program of the SBA. This program has a cap of $5 million and enables exporters to finance the costs of filling foreign purchase orders. The EWCP provides multiple benefits:
It provides financing for stand-by letters of credit used as bid or performance bonds or down payment guarantees.
It permits increased global competitiveness by allowing the exporter to extend more liberal sales terms.
It increases sales prospects in under-developed markets which have high capital costs for importers.
Exporters should apply for the EWCP directly to lenders using an SBA 84-1 EWCP application form. The incentive for lenders to make these types of loans is a 90% guarantee from the SBA. The lender will review and approve the application and submit the request to the SBA staff at their local USEAC. Interested businesses are encouraged to contact the SBA staff at their local USEAC to determine if they are eligible for the program.
The Export Express Loan Program helps exporters finance the cost of travel, marketing, plant expansion, equipment purchases or enhancement, Gold Key packages, small working capital lines of credit, and small capital expenditures that are incurred in expanding overseas sales. This program has a cap of $500,000. Banks that are approved Export Express lenders can book these types of loans without prior approval from the SBA and in turn receive either a 90% (for loans up to $350,000) or a 75% (for loans between $350,000 and $500,000) guarantee.
The International Trade Loan (ITL) program also has a cap of $5 million and offers a 90% guarantee to lenders. This program offers term financing (over 12 months and up to 25 years) to exporters that are acquiring equipment or increasing plant capacity in order to expand into new international markets or increase sales in existing foreign markets. The ITL program can also be used to finance permanent working capital as well as to re-finance debt, as long as that debt meets the SBA 7A eligibility requirements.
Exporters cannot exceed a $5 million aggregate limit among the three programs.
The SBA also provides a variety of free online courses for entrepreneurs. These courses range from general business counseling about topics like sales and marketing, to more specific courses that target particular groups, such as Native American or women business owners.
The Service Corps of Retired Executives (SCORE) receives funding from the SBA. SCORE is a non-profit organization of retired volunteers who provide counseling to small businesses for free or at very low cost.
The SBA provides a free Export Business Planner, which will walk you through planning and implementing an export plan.
The Ex-Im Bank provides loan guarantees and export credit insurance that offsets the risk of nonpayment, making you more competitive in the international marketplace. This buy now, pay later model contrasts with the domestic model of buy now, pay now.
The State Trade and Export Promotion (STEP) program is managed at the local level by state government organizations and at the federal level by the SBA's Office of International Trade. The mission of the program is to increase the amount of U.S. small businesses that export, and to increase their export sales. Businesses can apply to receive funding from STEP in order to facilitate their exports. A portion of this funding is provided by the state, while the rest is financed by the federal government.
Finally, exporters can receive assistance from the U.S. Commercial Service's U.S. locations, of which there are at least one in most states in the U.S. The U.S. Commercial Service is the trade promotion arm of the U.S. Department of Commerce's International Trade Administration.
The U.S. Commercial Service offers the Gold Key Matching Service. For an average of $600-700, exporters can pay to engage a U.S. Commercial Service officer at a foreign embassy. The officer will find up to five qualified buyers and may arrange meetings with them.
One advantage of the Gold Key program is that potential buyers will be vetted by the Commercial Service before you do business with them. You can be confident that foreign buyers identified by the Commercial Service officer are not on any blacklists.
The Gold Key service helps exporters before, during and after their contact with potential foreign buyers. If your schedule or travel budgets limits you from travelling overseas, the Gold Key program can also facilitate videoconferencing meetings with foreign buyers in place of meeting them in-person.
International Export Resources
The various World Trade Centers are the primary international organizations that can provide export assistance. World Trade Centers located in the U.S. may work in conjunction with the SBA.
The U.S. Commercial Service also has international locations at several international banks and in dozens of countries.
Specialized Export Resources
Some of the SBA offices have additional services geared towards particular types of people. For example, the SBA district office in Richmond, Virginia, has a women's business ownership representative to assist women business owners, as well as a veterans' business representative to assist veteran business owners.
The Office of Veterans Business Development's mission is to maximize the availability of small business programs for veterans. There are 19 Veterans Business Outreach Centers (VBOCs) located across the country that provide assistance for eligible veterans who own or are considering starting a small business.
The Minority Business Development Agency, a division of the U.S. Department of Commerce, provides business assistance to companies owned and operated by minorities in an effort to create and sustain U.S. jobs.
---
This article was first published in November 2016 and has been updated to include current information, links and formatting.