The International Trade Blog
Import Procedures
Import Compliance: The True Cost of Hand Carries
On: February 20, 2023 | By: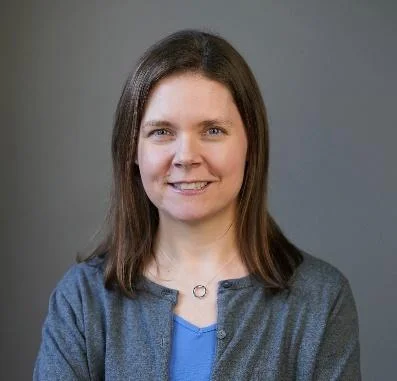 Katy McIntosh | 4 min. read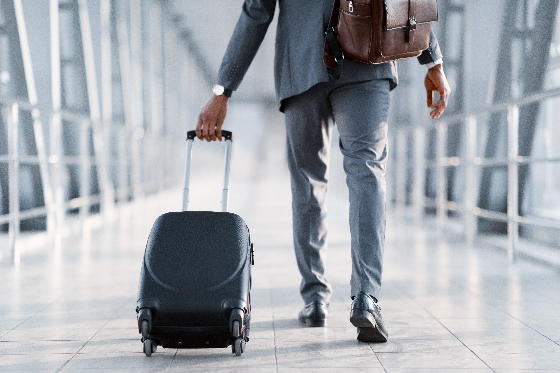 Some companies view hand carries by their employees or contractors as a standard business practice to move items across a border. It can appear to be an economical and efficient solution rather than using other transportation options, especially when people and parcels are both headed in the same direction. But the true cost of hand carries is risk—not only to the company, but also the traveler.
What Is a Hand Carry?
A hand carry occurs when an individual transports items with commercial value in a suitcase or hand luggage, in a personal or company vehicle, or in any other mode of transportation that crosses one or more international borders. In the commercial context, hand-carried items can include, but are not limited to:
Products or merchandise
Samples
Prototypes
Equipment
Tools
Spare and replacement parts
What Are the Risks of Hand Carrying?
Bribery and personal safety risks

: Travelers may be asked to pay unauthorized fees in the destination country to facilitate the hand carry, or even have their personal safety threatened.

Customs and export control compliance

: Without proper documentation, a well-intentioned hand carry may be mistaken for smuggling. Travelers must follow all applicable export control and customs requirements for the hand-carried item in the exporting and importing countries. Individual employees may not be prepared to follow these requirements without corporate guidance, and expecting them to do so on their own can put additional burden on the traveler. It can also create potential for a compliance violation that may result in the detention of the traveler, seizure of the goods, or both.

Additional liability

: Hand carries are generally not insured (like shipments through other channels), which creates additional risk and liability if the item is lost, stolen or damaged. Remember that personal insurance that might cover hand-carried personal luggage will not cover commercial losses—even if the commercial items were buried in the personal luggage!
It's important to note that not all hand-carried items pose the same risks. Personal Protective Equipment (PPE), such as clothing, safety shoes/boots and protective glasses, is generally considered by customs agencies to be a personal item, like the normal contents of personal luggage. Electronic devices, such as laptops, mobile phones and tablets used by an individual employee, also pose minimal customs enforcement risk as personal items or tools of the trade. However, traveling with multiple company devices (in excess of what one employee would use) could create customs declaration obligations in some jurisdictions.
How to Mitigate Hand Carry Risk
Before conducting a hand carry, it is important to review all available options, such as freight forwarders, global couriers, or sourcing the item in the destination country.
If there are no other alternatives available, ensure that there is a comprehensive process in place to manage the hand carry. There may be different requirements for items that are left in the destination country (as a permanent import) versus items that will be re-exported (using a carnet or temporary import).
The process should include the following elements:
Review of the destination country's import regulations. Some jurisdictions do not allow imports by hand carry or restrict the import of certain items unless they are packaged and handled in a designated manner.

Confirmation if hand carry of the items is permitted by company policy and/or regulatory requirements

. Hazardous materials should never be hand carried. It is not recommended to hand carry items requiring an export license or items containing export-controlled technology (including software and documents with controlled technical data).
Approval from a Senior Business Leader for the hand carry. Ideally the Senior Business Leader should be from the business function or division that is benefiting from the hand carry and accountable for the risk involved.
Confirmation of who will help with the import customs processes. If the company does not have a physical presence or legal entity in the destination country, it may be necessary to engage the party in the country who will benefit from the hand carry (such as a customer) to assist with the import process.

Approval from Compliance following export control review, sanctions and embargo check, and

restricted party list screening

of all external parties involved with the hand carry

.

Creation of

shipping documentation

(including

packing list

and shipping or

commercial invoice

) with the required data elements for export and import

. Data elements include:

Bill to address
Ship to address
Product description
Quantity
Value for customs purposes
Customs tariff code (HS)
Export Classification Number and Destination Control Statement (if applicable)
Country of Origin
Any other information required by the exporting or importing jurisdiction

Proper declaration to Customs upon arrival at the destination country.
Retention of all documentation related to the hand carry, including the customs declaration and receipts for any duties or taxes paid.
It is recommended to have a representative of the customs broker meet the traveler at the airport or border crossing to assist with the customs clearance process.
In summary, the recommended practice is to avoid hand carries or only use hand carries for extremely urgent or emergency situations when there is no alternative mode of transportation available. Hand carries can expose both the company and the individual carrying the item to considerable risk and need to be managed through a robust process.
---
Like what you read? Subscribe today to the International Trade Blog to get the latest news and tips for exporters and importers delivered to your inbox.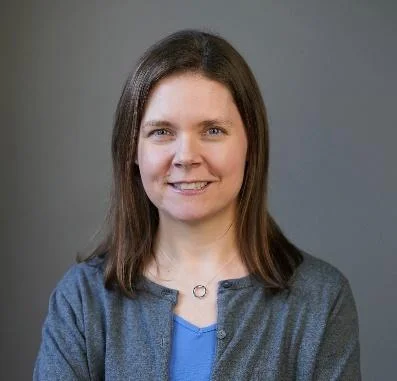 About the Author: Katy McIntosh
Katy McIntosh has more than 15 years of experience leading compliance and supply chain programs and operations across multiple industries. She has a proven track record of success in building effective compliance and operations programs, managing and implementing strategic projects, developing new processes and tools, and leading high-performing teams. Katy is the Vice President of Operations for Amalie Trade Compliance Consulting, a boutique consulting firm that focuses on practical and sustainable compliance solutions and services that create business efficiencies while mitigating compliance risks.
Katy holds a B.A. in International Relations and Spanish with a minor in Chinese, and an M.B.A. in Supply Chain Management and International Business, both from the University of Minnesota. She is also a certified Lean Six Sigma Green Belt.